About MVIT
Nestled in the vast expanse of the agricultural lands of Kalitheerthalkuppam on the Pondicherry-Villupuram main road, Manakula Vinayagar Institute of Technology is the 10th and the most recent edifice that spells modernity and technological advance even as a classically architecture temple of the elephant-faced GOD welcomes the entrant with the deity bestowing intelligence and supernatural powers upon those who worship him with closed palms and an open heart.
Manakula Vinayagar Institute of Technology, with its motto, Educate, Empower and Excel, has risen to meet the ever increasing need for consummate technologists who would usher in a better tomorrow that would free people from the clutches of old world ideas. MIT is a self-financing technical institute started in 2008 by Sri Manakula Vinayagar Educational Trust with the aim to make state-of-the-art technology to the rural society and to open up career opportunities for the underprivileged youth in and around the vicinity.
The college is approved by AICTE and affiliated to Pondicherry University. It provides an ambience of uncompromised innovation, excellence and quality. Its library houses over 18343 books and 474 e-journals and magazines for the benefit of the students.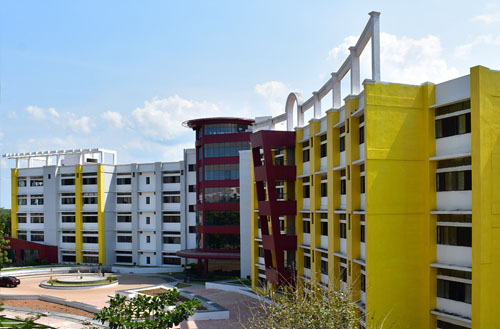 Vision and Mission
Vision
To accomplish excellence in the field of technical education and scientific research on regional, national and international levels through committing to total quality for its faculty, providing excellent infrastructure, research facilities and conducive atmosphere that would motivate the students in the pursuit of knowledge in Engineering and Technology.
Mission
♦ To provide in depth knowledge in fundamentals to students to improve their learning and analytical skills.
♦ To provide our students with the most progressive, relevant and well-rounded academic programs, supporting their learning through advanced and extensive resource.
♦ To promote interaction with industries and other institutes of higher learning to equip our students to face the challenges on real time problems.
♦ To develop the overall personality of the students to mould them into a good citizen with integrity and morality.
Our Founder Chairman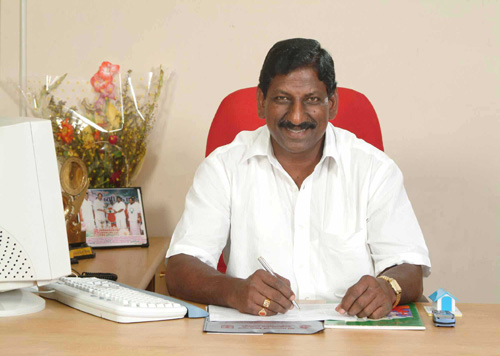 Our Founder Chairman Shri. N. Kesevan, a philanthropist and visionary, strongly believes in empowering the society through education. He emphasizes upon the good quality education at the gross root level, can only transform the dreams of our nation into a real entity. Also he had a deep concern for extending excellent services in the health care sector to the rural mass and even to the untouched vulnerable section of the society thereby achieving the goal of inclusive growth.
We the employees and students of Sri Manakula Vinayaga Educational Trust are progressing in giving shape to our Founder's dream to come true in the near future.
Chairman's Message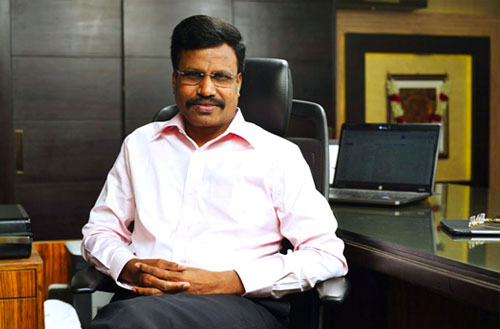 Sri Manakula Vinayaga Educational Trust was formed with the objective of imparting quality technical education, medical education and other relevant field of education especially to the weaker section of the society.
The Trust is sponsoring the colleges with the state of art facilities and modern technologies for making our students employable as well as to become successful entrepreneurs. We are running all the colleges in the highest order of discipline among the students and personally take care of their studies, successful completion of the course. We take utmost care about students future and also believe that they all are our customers.
All the colleges have got highest order of discipline, won the reputation and opinion of public and industrialists. That is the success of our institutions which makes us to be a leader in Education.
With regards M. Dhanasekaran Chairman and Managing Director
Vice Chairman's Message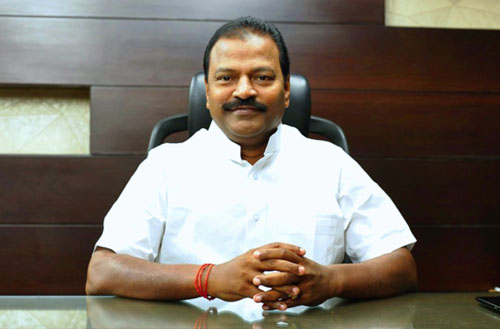 Dear Students,
Welcome to Manakula Vinayagar Institute of Technology.
The transition from school to college is a very big step in life. By choosing to create a future for yourself from our institution means that we, the teachers and management at MVIT are responsible for your successful graduation and growth. You will cherish every day at your college, right from day one, you will feel welcome by all of us here – your seniors, your new professors, and members of administration you will get to interact with. What's more the energetic environment will have you charged up to achieve your dream with confidence like never before.
It is your career path that you have now embarked upon, which will be a remarkable journey in itself that will prepare you for a life beyond college. We pray and will work with you to see you become one with the society where your contribution will make a definitive difference to our world.
The commitment from us begins from day one – to work with you and walk with you through each day all through the years you will spend here which is your home away from home. The learned staff members and the ever accessible Management are always with you to guide you through your path and help you nurture your dreams and fulfill them – by empowering you to realize your true potential. Be it studies, sports or any extracurricular activities, you don't just graduate with a degree and a certificate – but become a graduate of life and a true citizen of the world of tomorrow.
With regards Shri.S.V.SUGUMARAN Vice Chairman.
Secretary's Message
Dear Students,
Welcome to Manakula Vinayagar Institute of Technology.
The essence of Engineering and technology which has spread in India is a very positive sign not only to cater domestic needs but provide manpower to the entire world and become biggest technically trained community. The Institution has successfully integrated its vision, values and vitality in a distinct blend that has significantly enhanced brand image. Engineers play the most vital and important role in nation building. They create new inventions using best engineered technologies to make human life more comfortable, secure and productive.
In modern times, nations which have rich engineering and experienced management domains are flourishing economically and are providing better lives to their people We have excellent potential to grow in diversified areas and excel in Engineering and Management fields. We need enormous number of engineers and managers to write next story of success. The Institution will continue to strive hard to make the students come out in flying colors in technological field. Our journey is towards excellence. We invite you to be a part of this excellence by becoming an authentic and share the exhilarating learning experience.
With regards Dr. K. NARAYANASAMY Secretary.
Principal Message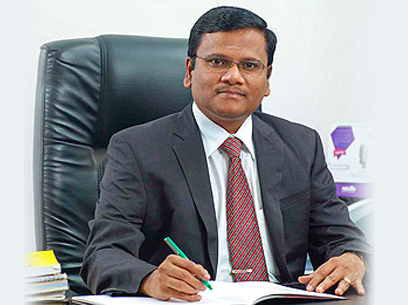 Dear Students,
My heartiest welcome to all the young and budding Engineers who have joined in Manakula Vinayagar Institute of Technology (MVIT). With the guidance of our respected Chairman and Vice Chairman, with the help of highly qualified and dedicated faculty team, we will be moulding the students to the required shape which will make them industry-ready, employable and well disciplined.
The Manakula Vinayagar Institute of Technology will strive hard to provide pleasant ambience and conducive atmosphere for moulding the young minds to scale greater heights in their chosen field of study. In our college we give top priority to academic excellence, innovation, and discipline. An effective Training and Placement Cell is in place to provide placement to all our students. Focus is given to Extra Curricular and Co-Curricular activities through various clubs and societies instituted to augment the students skills and knowledge.
A state-of-the-art and up-to-date infrastructure facilities and good learning atmosphere are the hallmarks of our Institution. I hope all the students admitted in this Institution will enjoy their study in the campus. Let us all come together, build together, and achieve together with the blessings of Almighty for Tomorrow's India.
With regards Dr.S.Malarkkan Principal, MVIT
Board Of Management
Shri. M. DHANASEKARAN
Chairman and Managing Director Sri Manakula Vinayaga Educational Trust Madagadipet, Puducherry
Shri. S.V. SUGUMARAN
Vice Chairman & Treasurer Sri Manakula Vinayaga Educational Trust Madagadipet, Puducherry
Shri. Dr. K. NARAYANASAMY
Secretary Sri Manakula Vinayaga Educational Trust Madagadipet, Puducherry
Dr. S. MALARKKAN
Principal Manakula Vinayagar Institute of Technology Kalitheerthalkuppam, Puducherry – 605 107
Governing Body
List of Governing Council/Advisory Committee Members
Sl.No.
Name and Address of The Member
Designation
1
Shri. M. DHANASEKARAN
Chairman & Managing Director,

SMVE Trust

2
Shri. S.V.SUGUMARAN
Vice Chairman,

SMVE Trust

3
Dr. K. NARAYANASAMY
Secretary, SMVE Trust
4
Dr. R.NAKEERAN
Department of Electronic Engg.,
Pondicherry University.
University Nominee
5
Dr. K. THARANIKKARASU,
Department of Chemistry,
Pondicherry University.
University Nominee
6
Dr. D.GOVINDARAJULU,
Principal,
Pondicherry Engg. College.
Department of Higher & Technical Education Nominee
7
Mr. C. SANTHAMANI
General Manager, HR
Tanfac Industries Ltd., Puducherry.
Industry Nominee
8
Dr. S.MALARKKAN
Principal,
Manakula Vinayagar Institute of Technology
Member Secretary

9
Dr. V.S.K. VENKATACHALAPATHY
Director,
Sri Manakula Vinayagar Engineering College
Member
10
Dr. S.SENTHIL
Principal,
Mailam Engineering College
Member
11
Dr. B.RADJARAM
Professor,
Dept. of Mechanical Engineering
Manakula Vinayagar Institute of Technology
Member
12
Dr. R.V.PAZHANI,
Professor,
Dept. of Management Studies,
Manakula Vinayagar Institute of Technology
Member
Contact Us
Principal
Dr. S. Malarkkan
Principal
Manakula Vinayagar Institute of Technology,
Kalitheerthalkuppam,
Puducherry – 605 107 Ph: 0413-2643007
Fax : 2643008, 2643014
Email: principal@mvit.edu.in
Administrative Officer
Mr. K. Guberan
Administrative Officer
Ph : 0413-2643007
Fax : 2643008, 2643014
Email: AO@mvit.edu.in
Placement Officer
Mr. M. Jayekumar
Placement Officer
Phone: 0413 – 2643007
Ext.:2214 Mobile : 98438 11670
Fax: 0413 – 2643008, 2643014
E-mail:placement@mvit.edu.in