Mechanical Engineering
The goal of the Mechanical Engineering curriculum is to create a flexible undergraduate educational experience in Design, Mathematics, Modeling, computation, Quality management, Engineering science & humanities. Principal study topics of Mechanical Engineering includes Fluid Mechanics, Thermodynamics & Heat Transfer, Solid Mechanics, Materials Engineering, Manufacturing Technology, Energy systems, Dynamics & Control, Computer Aided Design (CAD), Computer Integrated Manufacturing (CIM) and others. These broad and flexible programs allow students to customize their B.Tech programs to meet their objectives and particular career goals like higher education and placement. Traditional students can prepare for technological careers in small scale industries, graduate school or management. The more interdisciplinary students can utilize this program as a launching pad for various core professional careers/placement in Ashok Leyland, Essar Steels, General Motors, John Deere, Kennametal, Larsen and Turbo etc or public service.
The Mechanical Department is well equipped with excellent laboratories to make the students to easily understand and study the latest research areas such as computational fluid dynamics, Mechanics of Robot, Aerospace and Defense field, etc and also has separate Department library houses best books in the technical field this vast reservoir of knowledge is a source of constant value addition to the students and faculty members the library's rich in manufacturing, design, metallurgy, drawing and materials science. To enhance the Technical Skills of the students, the Department also organizes various program such Value-added course, Quiz completion, Seminars, Workshops, Industrial visit and Guest lecturers which would make them globally competitive as well as students become an indispensible Engineer and earn the income they deserve.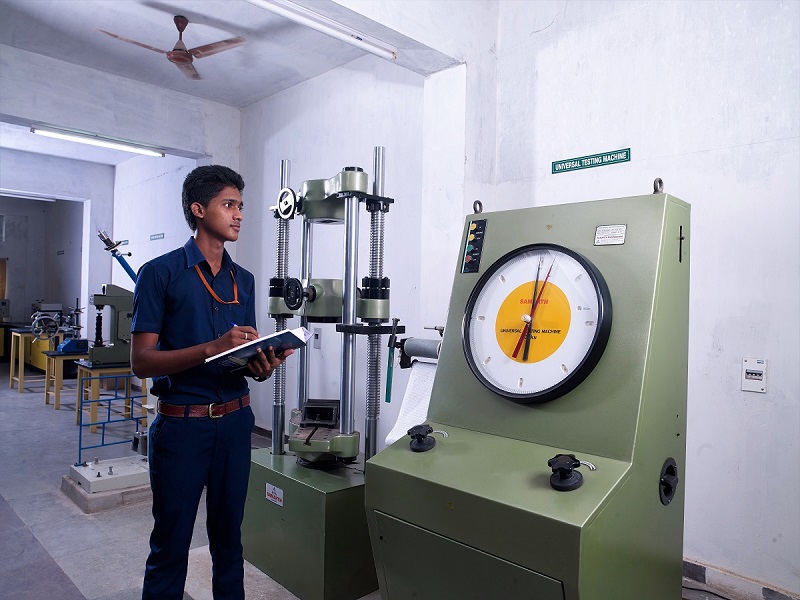 Programmes Offered
| Programme | Intake |
| --- | --- |
| B.Tech – Mechanical Engineering | 120 |
Vision and Mission
Vision
The Mechanical Engineering Department aspires to be acclaimed globally for renowned education and research, to accelerate well qualified Engineers who are creative, entrepreneurial and flourishing in advanced fields of Engineering and Research.
Mission
Higher Order Thinking: To assure quality education to the students and broaden their profession to make them globally competent Mechanical Engineers.
Continuous learning: Nurturing vital state of art, research facility to provide students and faculty with outstanding opportunities to discover, illustrate, implement and disseminate wisdom.
Competency: To develop alliance with world class R&D organizations and Educational Institutions in India and overseas for teaching, research and consultancy services.
Entrepreneurship:To provide the students with academic environment of excellence, leadership and ethical guidelines needed for lifelong prospective career.
Program Educational Objectives
PEO1: Employability: : Our Graduates shall be suitably employed in allied industries/services with professional competency and knowledge of modern tools.
PEO2: Higher Education: Our Graduates shall be capable to pursue higher studies/research in the field of engineering and management.
PEO3: Entrepreneurship:Our Graduates shall be prepared for a successful career by meeting, ever increasing demands required by Mechanical Engineering profession and enable them to become an entrepreneur.
PEO4: Ethical: Our Graduates cultivate professional and ethical attitudes with effective communication skills, team work and multidisciplinary approach related to engineering issues.
Program Outcomes (PO)
PO1: Engineering knowledge: Apply the knowledge of mathematics, science, engineering fundamentals, and an engineering specialization to the solution of complex engineering problems.
PO2: Problem analysis: Identify, formulate, review research literature, and analyze complex engineering problems reaching substantiated conclusions using first principles of mathematics, natural sciences, and engineering sciences.
PO3: Design/development of solutions: Design solutions for complex engineering problems and design system components or processes that meet the specified needs with appropriate consideration for the public health and safety, and the cultural, societal, and environmental considerations.
PO4: Conduct investigations of complex problems:Use research-based knowledge and research methods including design of experiments, analysis and interpretation of data, and synthesis of the information to provide valid conclusions.
PO5: Modern tool usage: Create, select, and apply appropriate techniques, resources, and modern engineering and IT tools including prediction and modeling to complex engineering activities with an understanding of the limitations.
PO6: The engineer and society: Apply reasoning informed by the contextual knowledge to assess societal, health, safety, legal and cultural issues and the consequent responsibilities relevant to the professional engineering practice.
PO7: Environment and sustainability: Understand the impact of the professional engineering solutions in societal and environmental contexts, and demonstrate the knowledge of, and need for sustainable development.
PO8: Ethics: Apply ethical principles and commit to professional ethics and responsibilities and norms of the engineering practice.
PO9: Individual and team work: Function effectively as an individual, and as a member or leader in diverse teams, and in multidisciplinary settings.
PO10: Communication: Communicate effectively on complex engineering activities with the engineering community and with society at large, such as, being able to comprehend and write effective reports and design documentation, make effective presentations, and give and receive clear instructions.
PO11: Project management and finance: Demonstrate knowledge and understanding of the engineering and management principles and apply these to one's own work, as a member and leader in a team, to manage projects and in multidisciplinary environments.
PO12: Life-long learning: Recognize the need for, and have the preparation and ability to engage in independent and life-long learning in the broadest context of technological change..
Program Specific Outcomes (PSO)
PSO1: Foundation for manufacturing industry: Equipping Mechanical Engineering Graduates to work in power plants and manufacturing sector within the sphere of operation and maintenance.
PSO2: Foundation for software industry: Molding Mechanical Engineering Graduates to work in software industry in the areas of Design and development of new products with software tools like AUTO CAD, ANSYS, CREO, INVENTOR, CATIA,DFMA, PDMS, HYPERMESH and MINITAB.
Faculty
Our Department faculty is very dedicative and cooperative in completing all works successfully with a team spirit. They got the desire to impart high quality education to students with practical exposure as per the industry expectations.
Faculty List
| | | | | | |
| --- | --- | --- | --- | --- | --- |
| S.NO | FACULTY NAME | QUALIFICATION | DESIGNATION | SPECIALIZATION | DATE OF JOINING |
| 1 | Dr .B.Radjaram | Ph.D., | Professor & HOD | Energy Technology | 09.06.08 |
| 2 | Dr.P.Sivasankaran | Ph.D., | Associate Professor | Industrial Engineering | 17.12.15 |
| 3 | Mr.K.Karthigayan | M.Tech., | Assistant Professor | Product Design and Manufacturing | 15.09.10 |
| 4 | Mr.K.Selvam | M.Tech., | Assistant Professor | Manufacturing Technology | 24.09.10 |
| 5 | Mr.B.Vasanth | M.E., | Assistant Professor | CAD/CAM | 05.06.13 |
| 6 | Mr.S.GaneshKumar | M.Tech., | Assistant Professor | Product Design and Manufacturing | 10.06.13 |
| 7 | Mr.A.Thiagarajan | M.Tech., | Assistant Professor | Energy Technology | 02.06.14 |
| 8 | Mr.R.Karthikeyan | M.Tech., | Assistant Professor | Product Design and Manufacturing | 03.06.15 |
| 9 | Mr.E.Suresh | M.Tech., | Assistant Professor | Product Design and Manufacturing | 01.06.16 |
| 10 | Mr.J.Sugumaran | M.E., | Assistant Professor | Engineering Design | 11.07.16 |
| 11 | Mr.M.Thirunavukarasu< | M.E., | Assistant Professor | Engineering Design | 05.06.17 |
| 12 | Mr.R.Ranjit kumar | M.Tech., | Assistant Professor | Product Design and Manufacturing | 05.06.17 |
| 13 | Mr.S.Balaje | M.Tech., | Assistant Professor | Product Design and Manufacturing | 05.06.17 |
| 14 | Mr.V.Loganathan | M.Tech., | Assistant Professor | Product Design and Manufacturing | 09.06.16 |
| 15 | Ms.R.Viji | M.Tech., | Assistant Professor | Mechatronics | 15.06.18 |
| 16 | Mr.K.Manikandan | M.Tech | Assistant Professor | Product Design and Manufacturing | 20.05.15 |
| 17 | Mr.K. Mohan | M.Tech | Assistant Professor | Product Design and Manufacturing | 09.06.14 |
| 18 | Mr.T.Mathan | M.Tech., | Assistant Professor | Energy Technology | 01.08.18 |
| 20 | Mr.R.Narayanan | M.E., | Visiting Faculty | Industrial | 24.11.16 |
| 21 | Dr.S.Virappan | Ph.D., | Visiting Faculty | Environmental | 10.07.17 |
Infrastructure
Our Department faculties are the principal driver of change through their direct involvement in every aspect of the Institute: academics, governance, research, and consultancy. They combine the very highest standards of teaching and mentoring with diverse backgrounds as eminent cad designer, thermal and energy engineers, researchers, industrialist and consultants. The rich diversity of their backgrounds installs in the students a continuous desire to achieve excellence. Faculty members are active and regular participants in international conferences and symposia. They contribute to international journals and collaborate with a broad range of agencies to develop and execute consultancy projects.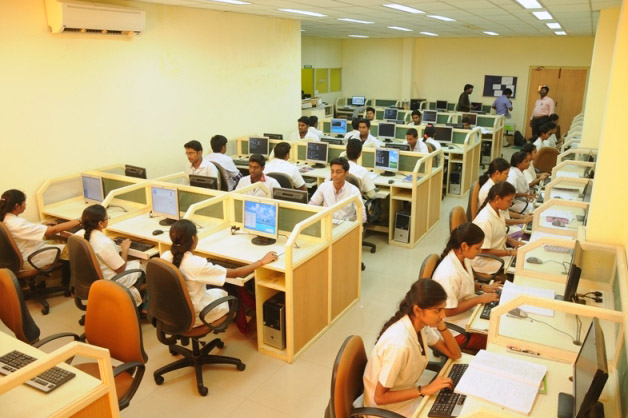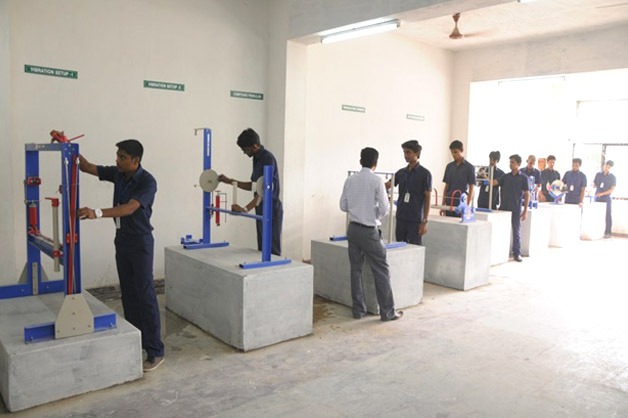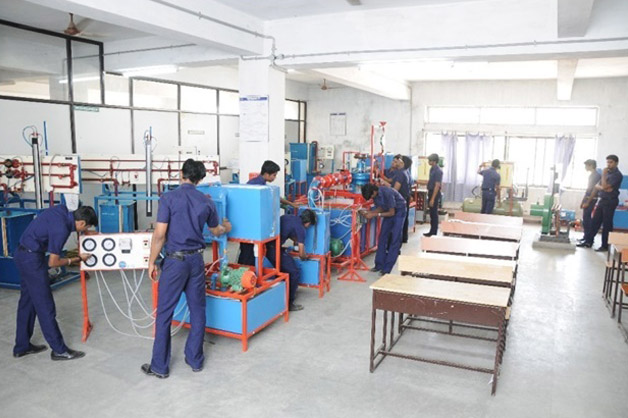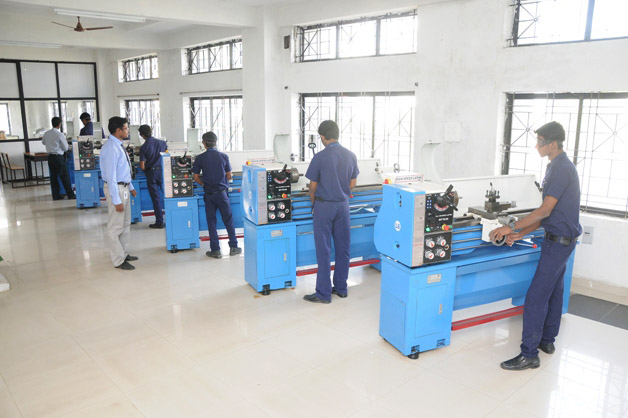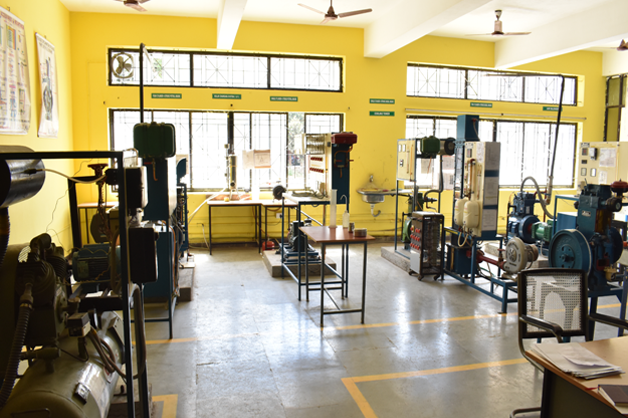 Placement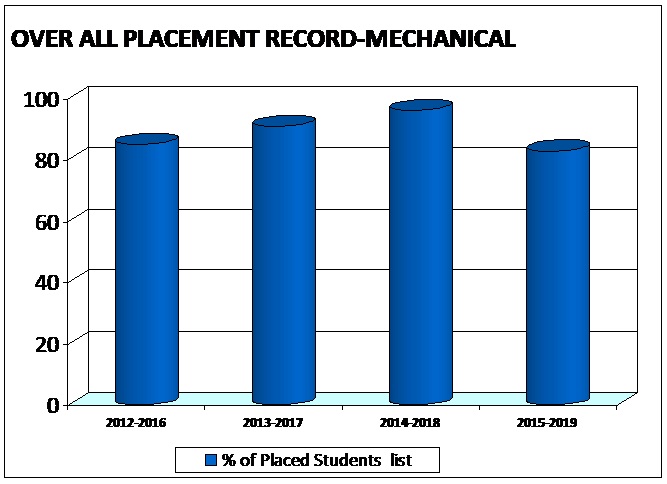 Batch Wise Placement Statistics
News and Events
Major Events
• II – Internal Test on 27-08-2018 to 01-09-2018 for II Year, III Year and IV Year Students
Extra Curricular events
CoCurricular events
Newsletter
Magazine
Curriculum and Syllabus
MoU
| | | | | |
| --- | --- | --- | --- | --- |
| S.No | Name of the company | Domain | Objectives of the MoU | Nature of supports |
| 1 | HEXDOF | Mechanical Engineering | CAD& CAE | Software |
| 2 | Cooper busman India private limited | Mechanical Engineering | PLACEMENT | In plant Training, Industrial Visit |
| 3 | Rane brake lining limited | Mechanical Engineering | PLACEMENT | In plant Training , Industrial Visit |
Industry Interaction
Better interaction between Technical institutions and industry is the need of the hour. This will have great bearing on the Engineering Curriculum, exposure of industrial atmosphere to engineering students and subsequent placement of young graduating engineers in industries across the country. With the advent of globalization and opening up of Indian economy to outside world, competition among industries has become stiff.
To solve their engineering problems they look up now to engineering Institutions. Similarly, there is an urgent need to prepare engineering students for jobs in multinational companies, by exposing them to newer technologies and engineering methodologies. These objectives can only be achieved well by bridging the gap between industry and the academic institute.
To Promote Industry – Institute Interaction Following Schemes Are Being Undertaken
• Arranging in-plant training, industrial visit, expert lectures based on the requirements.
• Facilitating the Faculty members to visit the industries and get exposure on industrial practices.
• To assist the Departments in organizing workshops, conferences and symposium in collaboration with industries and take up industry supported mini projects and projects.
• Facilitate the faculty members to involve in consultancy activities.
• To create 'Centre for Excellence' and R&D Laboratories with the support of Industries.
• Arranging for MoUs between the institute and industries.
• Arranging for students training on latest technologies and also on soft skills and inviting the industries for campus recruitment.
Contact Us
Dr. B. RADJARAM,
Professor & Head,
Department of Mechanical Engineering,
Manakula Vinayagar Institute of Technology
Kalitheerthalkuppam,Puducherry – 605 107
Phone : 0413-2643007
Fax : 2643008, 2643014 , Extn : 2204
Email : hodmechanical@mvit.edu.in