Upcoming Events
22
April
MHRD- IIC Leadership Talk Series – Episode 04 on "Future of Technical Education in India". Prof. Anil D. Sahasrabudhe, Chairman, AICTE address the session on 22-04-2019 at 12.00 PM
click here

27
April
Sigarathai Nokki 2019.


Placement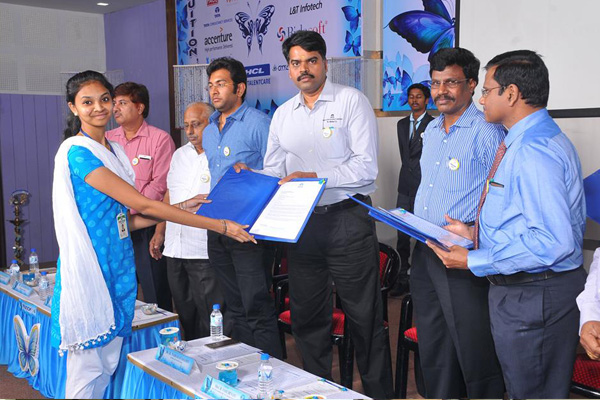 MVIT – Top Engineering Colleges in Pondicherry
An epicenter of MVIT is served by eminent personalities from ex-corporate as well as academicians from top notch institutes .The Placement Cell functions with the coordination of faculty members and Student coordinators from all streams.
News
▸ Institution Innovation's Council (IIC) of our College is inviting innovative ideas from students of II,III and IV year EEE, ECE, CSE, IT and MECH to solve the problems related to at least two/all of following themes- 1.Agriculture & Rural development 2. Health Care 3. Energy 4. Environment 5. Others on 16-03-2019 to 08-04-2019

▸ Attention Passed out Students – 24 to11T, 12T, 13T, 14T series students are requested to register for May 2019 University Exams on or before 30.03.2019.

▸ IBM Pooled campus drive- 2017/2018 Batch- B.E/B.Tech or M.E/M.Tech – Only Girls Click here
▸
VIRTUSA POOLED CAMPUS DRIVE on 25th January 2019 for 2019 Batch Click here
▸ MVIT has got accreditation for the courses B.Tech- ECE, CSE and Mechanical for 3 Years from 2018-19 to 2021-22
▸ Free IELTS coaching by Certified British Council Trainers on Weekends – For Registration Please Click here
▸ German Language Training by Certified Faculty- will be launched soon – For Registration Please Click here
▸ Japanese Language Training by Certified Faculty- will be launched soon – For Registration Please Click here