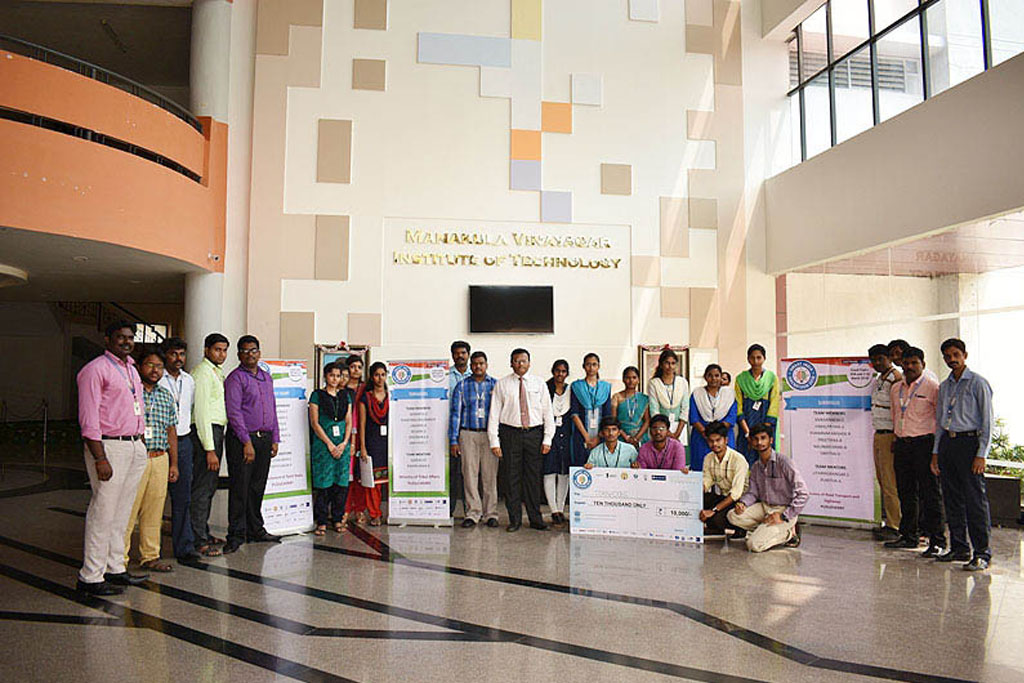 Winner of persistent award in SMART INDIA HACKATHON 2018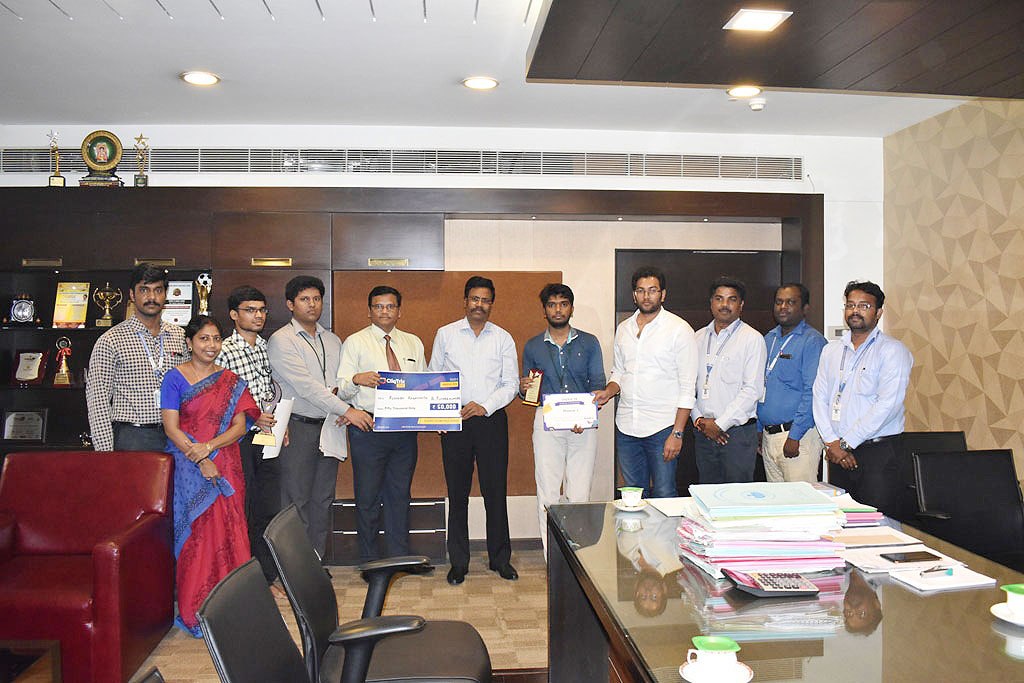 Second and Fourth Prize Winner of ZOHO National level CliTrix Competition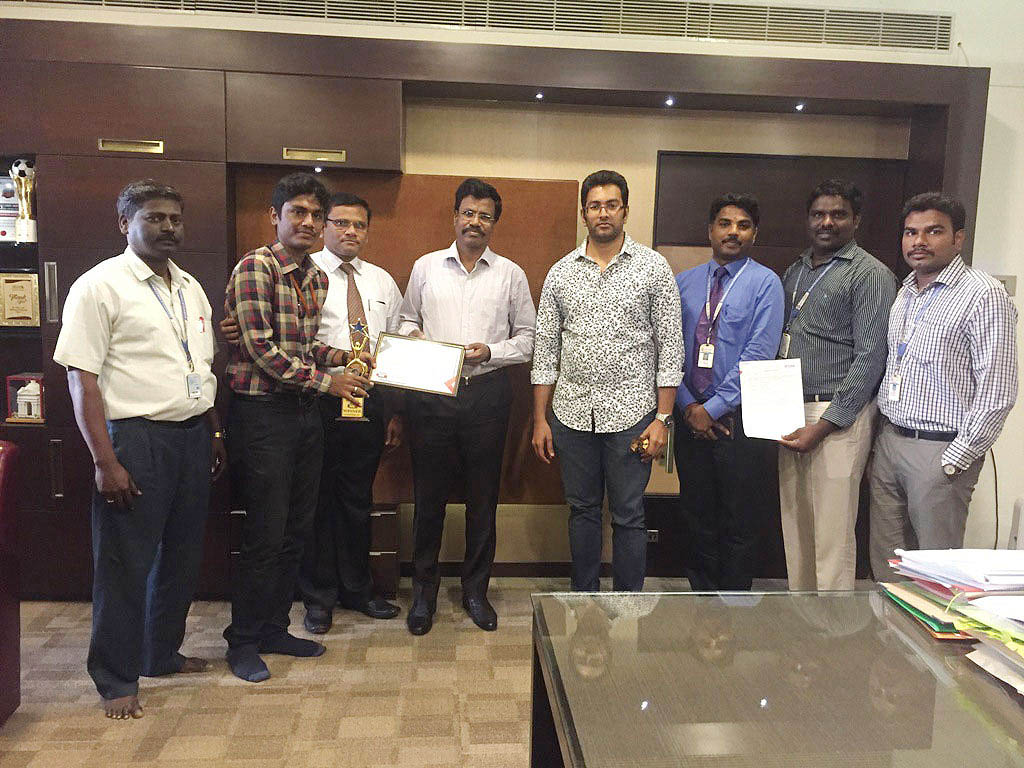 Praveen.N of Final CSE Winner of Neural Hack 2017 competition conducted by Virtusa with 5 Lakhs placement offer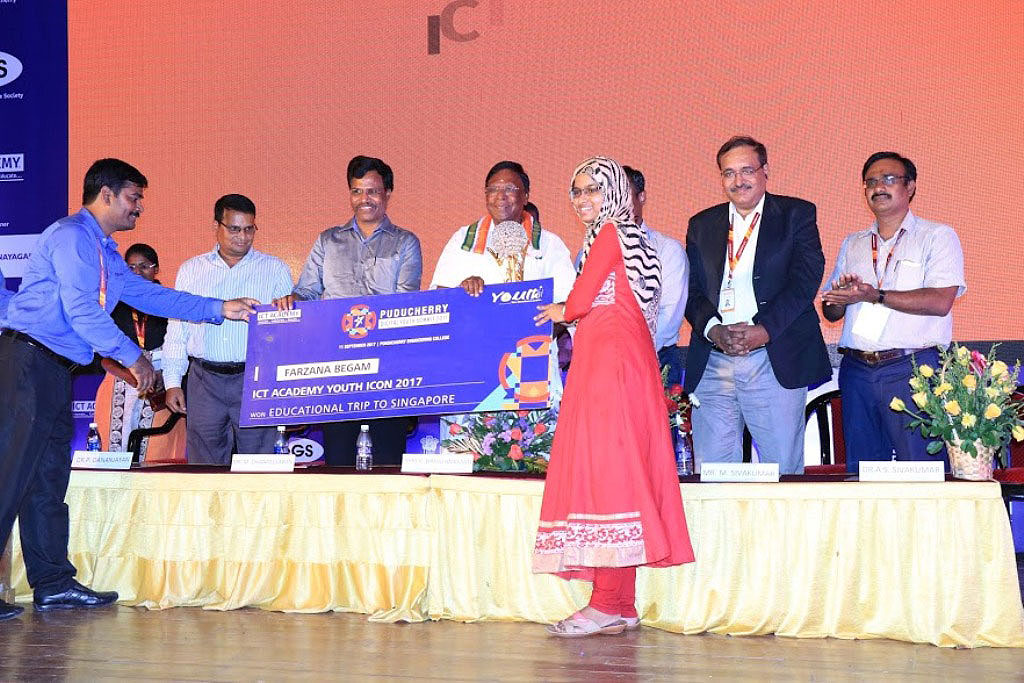 Farzana Begum of III year CSE Winner of Puducherry Youth Icon award 2017 conducted by ICT Academy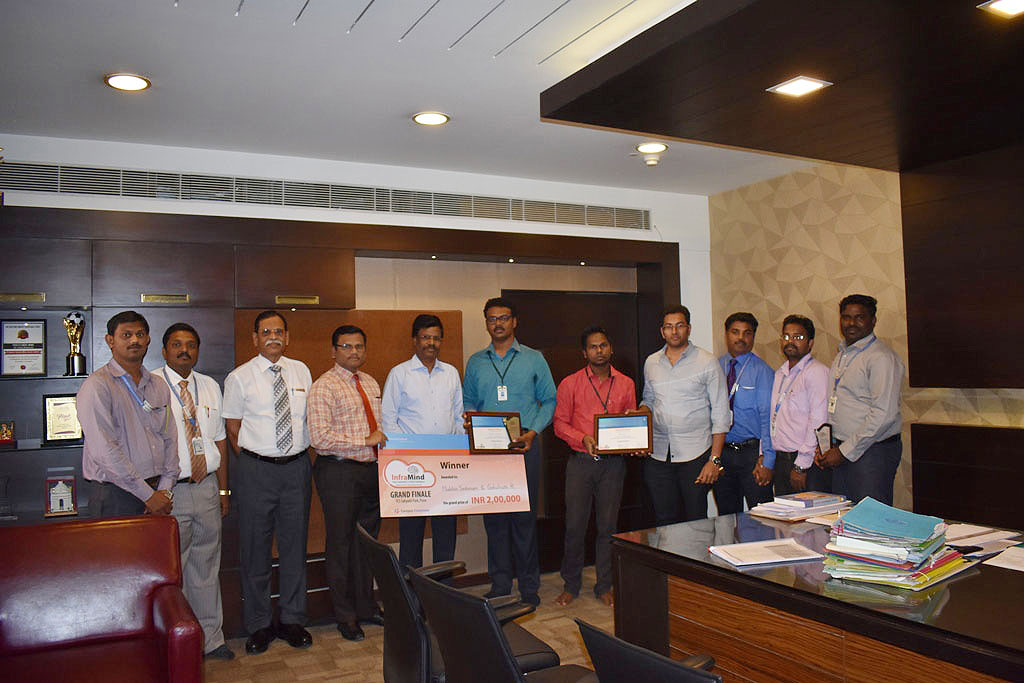 S.Mukilan & R.Gokulnath of III Year ECE won the First prize in the TCS- Inframind Competition by winning a cash award of Rs.2.0 Lakhs and Internship offer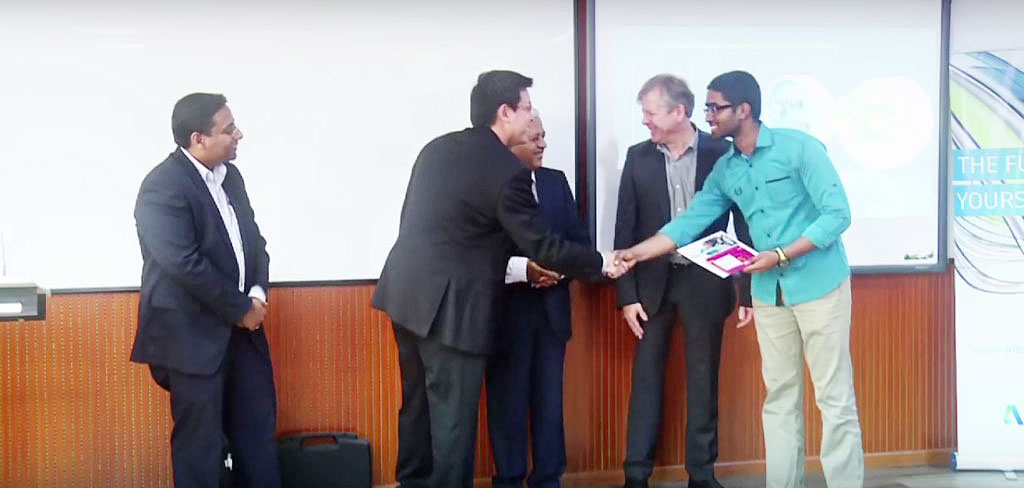 Our student, Samuel Vijayakumar of 3rd year Mech student has won the top five designer award in "FUSION 360" design-now competition held in Dayananda Sagar university, Bangalore organized by "AUTODESK" in association with ICTACT, Chennai.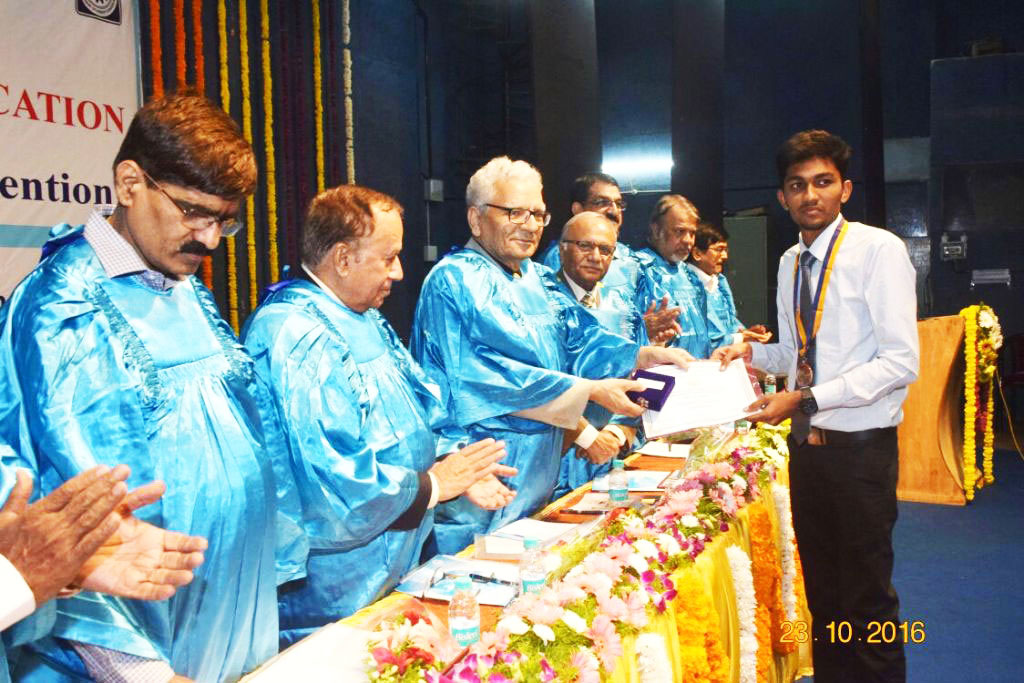 Our student Mr.Premkumar.J, IV Year Mechanical Engineering student has won the BRONZE MEDAL in the National level project contest, for his project titled" IMPROVING THE EFFICIENCY OF SOLAR PANEL BY AUTOMATIC WATER COOLING" in the 24th Institution Of Engineers India Technicians/Students convention held at The Institution of Engineers(India) ,Pune.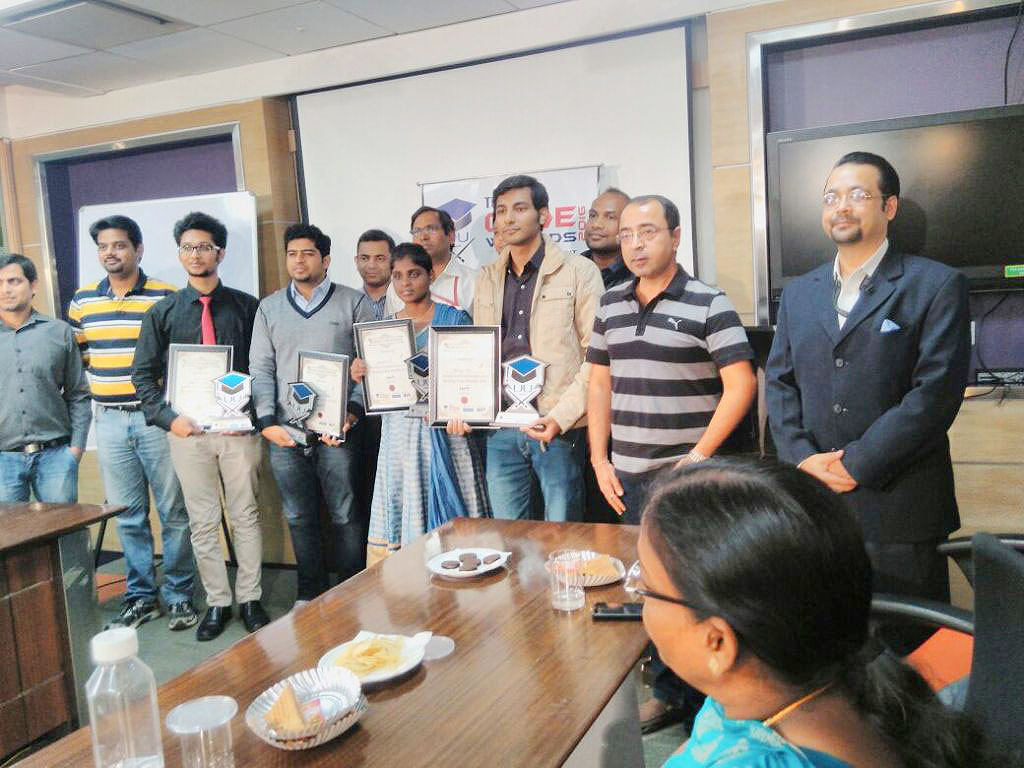 IV Year VII sem CSE student R. Shiyamili Won 2nd Runner Up Prize Rs.75000/- in TECHGIG CODE WIZARDS at Noida, New Delhi on 25.11.2016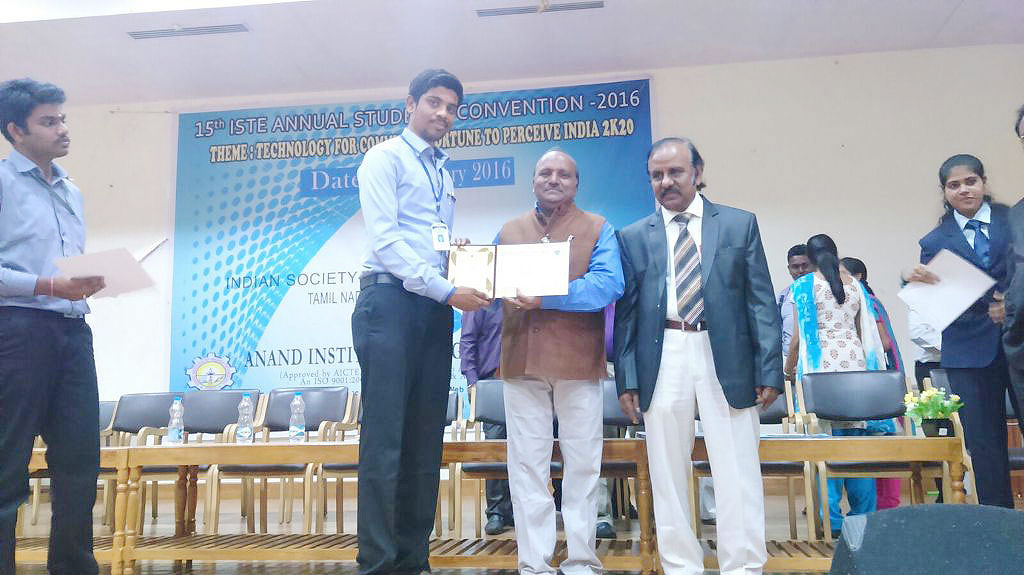 Ruban Prasath Baradhan of final year EEE student won the ISTE Best Student Award For The Year 2015-2016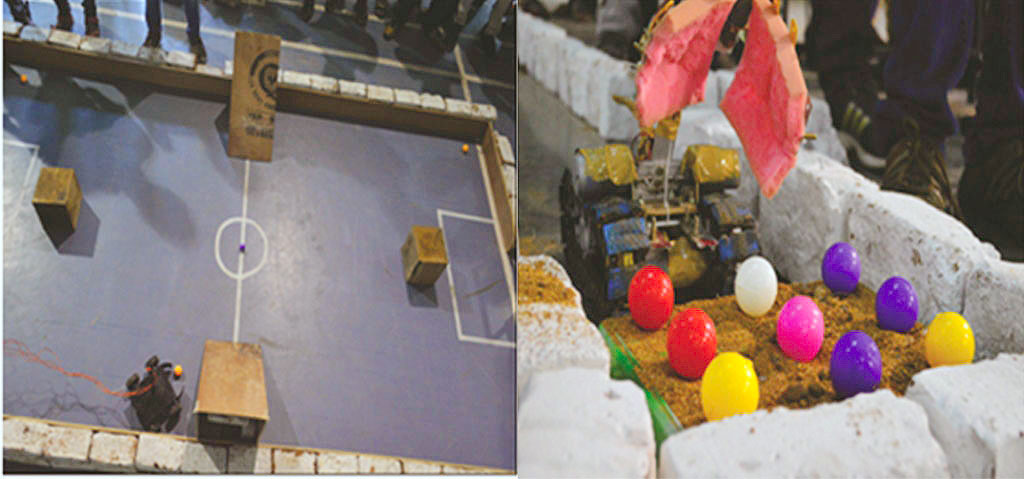 National Level Robotics competition in every year – being conducted by Department of ECE. More than 1500 students from various colleges have participated. Our student Mr. V.Seshathiri and his team has won Prize of Rs 85,000/- so far in Various Robotic competitions held in IITs.
Ms.E.Hemalekha, Ms. K.Suganya & Ms.Gomathi @ Rajeswari.D of Final Year ECE Students (2014 Batch) receiving first prize and cash award of Rs.50,000/- during Innovator 2014 – A National Level Innovative Project Contest of CII held in Chennai on 25th July 2014 in association with CTS