infrastructure
The department provides extensive computing resources for research and education. The department has wireless internet connectivity via a campus-wide 802.11b network to the laptops.
LABORATORIES
Faculty
The faculties of the Electrical and Electronics Engineering department are some of the brightest minds in their fields of Knowledge. The faculty incorporates interdisciplinary and innovative approaches into the curriculum to balance traditional learning with practical application.
These faculties teach undergraduate students, and conduct research programs, seminars, symposiums, national level conference, guest lecturers & workshops. The faculty members contribute and dedicate in receiving grants from various Professional societies like AICTE, CSIR, MNRE, DRDO and UGC. We received grant of Rs.5Lakhs from AICTE to organize Faculty Development Program. They also extend their centre of excellence in modernizing the labs in the department with Independent Power Sources. The faculties also extended their support for conducting Rural Development Programme to create electrical awareness to the people of nearby areas.
Goals
LONG TERM GOALS
To achieve hundred percent placement.
To strengthen the industry institute interaction.
To have research tie-ups with Industries and reputed Universities for knowledge sharing.
To start full fledged post graduate and research centre with number of post graduate and Ph.D programs.
SHORT TERM GOALS
To improve teaching – learning process .
To achieve hundred percent pass percentage.
To organize several technical workshops /seminars/conference.
To provide support in the areas of social relevance.
To equip our students to face the technical challenges in industries.
Placement
PLACEMENT STATISTICS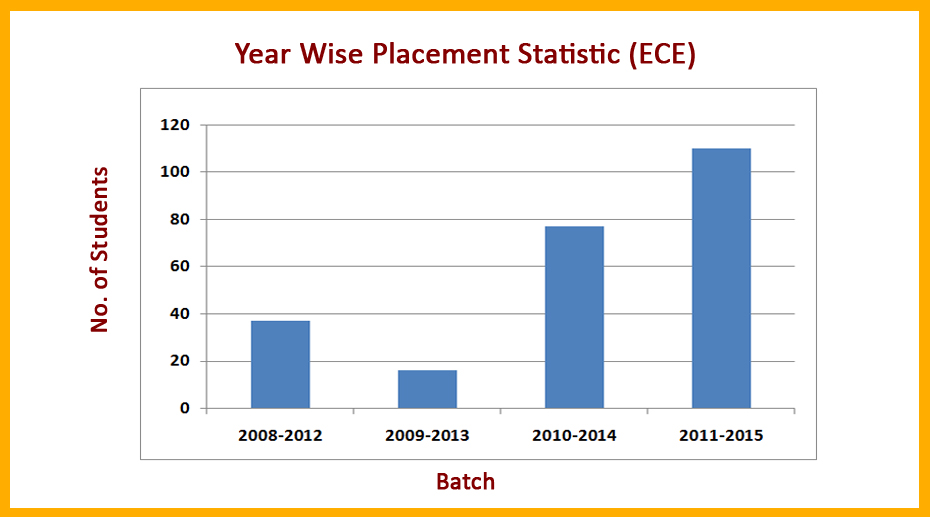 BATCH WISE PLACEMENT STATISTICS
Curriculam and Syllabi