Placement
Best Placement College
Vision
To be the first choice and become a top-notch talent source of students for the leading and reputed recruiting companies in the Core and IT sectors.
Mission Statements
1. Technical competency: Organizing intensive, effective training & skill development programmes, assessing performance, conducting mock interviews and value added courses to impart awareness and knowledge about emerging trends and technological advancements with profound trainers, academies to facilitate the students to excel in campus hiring process.
2. Soft skill: Arranging Training programmes for the students in various facets of soft skill with leading training institutes to improve their all round performance to thrive in their career.
3. Industry-Institute Collaboration: Promoting Industry tie-ups for having student projects; internships; expert lectures; training on latest technologies; in-plant training; industrial exposures; organizing workshops; conferences and symposia in collaboration with industries, facilitating consultancy activities, creating 'Centre for Excellence' and R&D Laboratories, inviting the industries for campus hiring and signing MoUs for having mutual benefits.
4. Career Guidance and Counselling: Guiding and counselling the budding engineers and managers with external as well as internal experts to choose their right career path and to sustain with that.
To equip the students with necessary skill sets and develop their competency in cutting edge technologies to make them industry ready and enabling them to get placed in highly reputed companies.
Training & Placement Cell Organizational Chart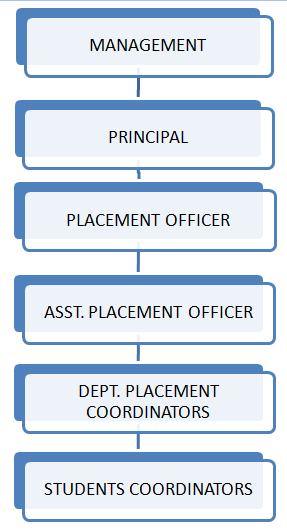 Placement Highlights
Total No. Placed students till date : 2363.
374+ students so far got placement offers in 2019.
95.04% of eligible students got placed in 2019(till date).
Rs.11 Lakhs as Highest Salary
Hackerearth (Rs.11 lakhs / Annum)
TCS (Rs.7 lakhs / Annum)
BYJU'S (7 lakhs / Annum)
ZOHO (Rs.6.5 lakhs / Annum)
TCS Recruited 91 students of batch 2018-2019.
Our Top recruiters are TCS, Zoho, Virtusa etc.
Campus Recruited by TCS From 1st Batch Onwards.
Practice for Top Companies
Company Specific Intensive training with leading training companies like FACE, SMART.
Tie-up with Skill Rack for conduction of Online test.
Placement Cell
Introduction
Training and Placement Cell (TPC)- a Separate Division with conference halls and Board Rooms Coordinates the entire Placement activities. The Training & Placement Cell is committed to provide all possible assistance to its graduates and post graduates in their efforts to find employment. This placement cell is well coordinated by a full -time Placement Officer and supported by Department Placement Coordinators. The efforts taken by them are reflected in the preparation of our Students who are able to secure lucrative and esteemed position in recent years.
Our Team
| | |
| --- | --- |
| Placement Officer | MR. M.JAYEKUMAR ASSOCIATE PROFESSOR ECE |
| Assistant Placement Officer | Mr.VAIDHEESWARAN.S Asst. Professor/ MBA |
| Department Placement Coordinators | Mr. S.RAJKUMAR Asst. Professor/ EEE |
| | Mr.P. L.SANTHANA KRISHNAN Asst. Professor/ EEE |
| | Mr.K. KUMARAN Asst. Professor/ ECE |
| | Miss. S. PADMAPRIYA Asst. Professor/ ECE |
| | Mr.P. ANANDJAYAM Asst. Professor/ CSE |
| | Mr.D. LUBIN BALASUBRAMANIAN Asst. Professor/ CSE – |
| | Mr.S. UTHAYASHANGAR Asst. Professor/ IT |
| | Mr.K. KARTHIGAYAN Asst. Professor/ Mech. |
| | Mr.R.RANJITH KUMAR Asst. Professor/ Mech. |
Training Activities
Placement Training
A well planned placement training in the modules of Soft-skill – Attitude building, Personality development & Communication development; Aptitude – Quantitative ability, Verbal ability, Technical training, Industry Specific training & Puzzles, scheduled right from the first year onwards is conducted with maximum effectiveness with expert trainers from best training institutes.
Training Schedule
| | | | | | | | | |
| --- | --- | --- | --- | --- | --- | --- | --- | --- |
| Activities / Semester | I | II | III | IV | V | VI | VII | VIII |
| Communication skills | | | | | | | | |
| Presentation Skills | | | | | | | | |
| Planning & Goal Setting | | | | | | | | |
| Time Management | | | | | | | | |
| Personal Grooming | | | | | | | | |
| Group Discussion | | | | | | | | |
| Inter and Intra Personal Skills | | | | | | | | |
| Team Building | | | | | | | | |
| Aptitude Training | | | | | | | | |
| Logical Reasoning | | | | | | | | |
| Technical | | | | | | | | |
| Higher Education and Other Competitive exams | | | | | | | | |
Training Infrastructure
Group Discussion Hall 1
Group Discussion Hall 2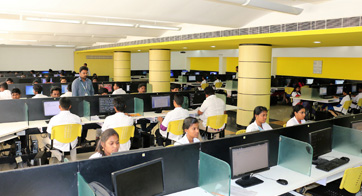 Online Test Lab 1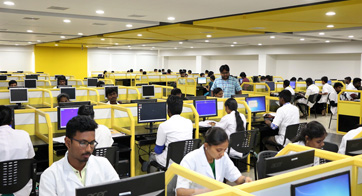 Online Test Lab 2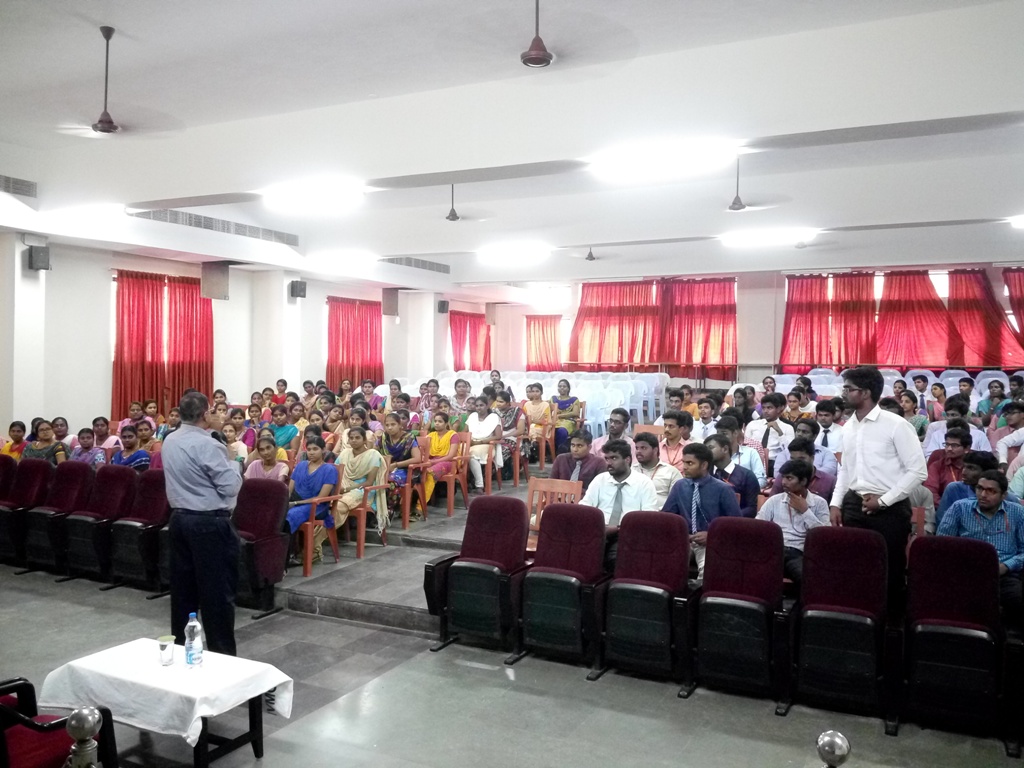 Written Test Hall 1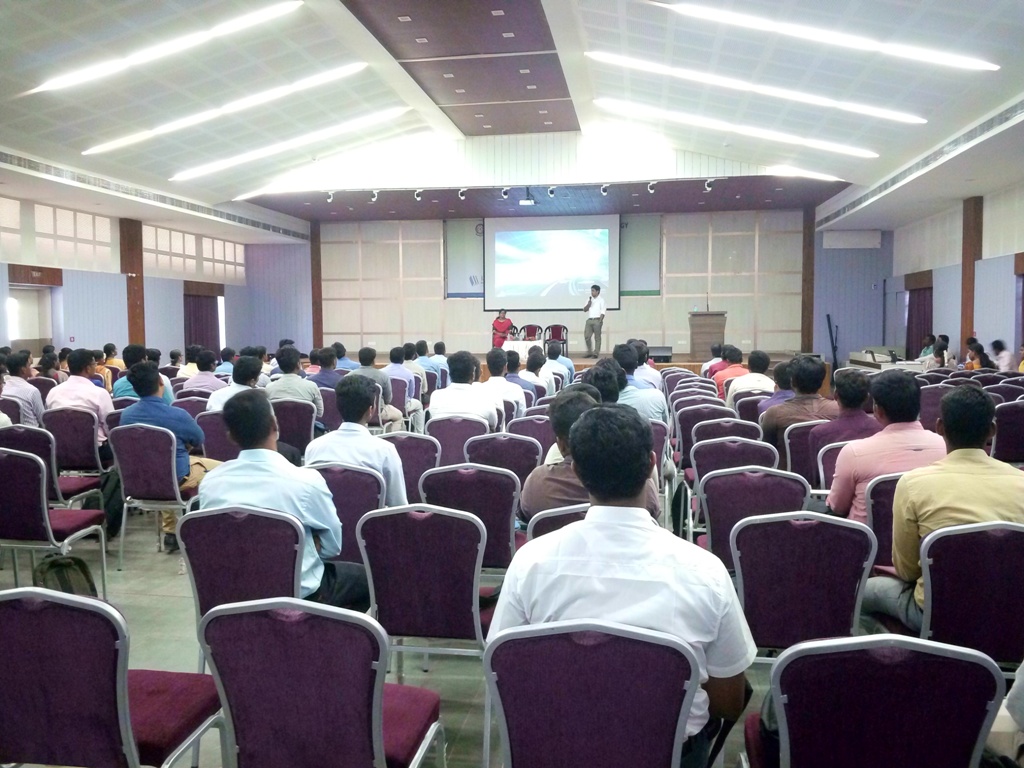 Written Test Hall 1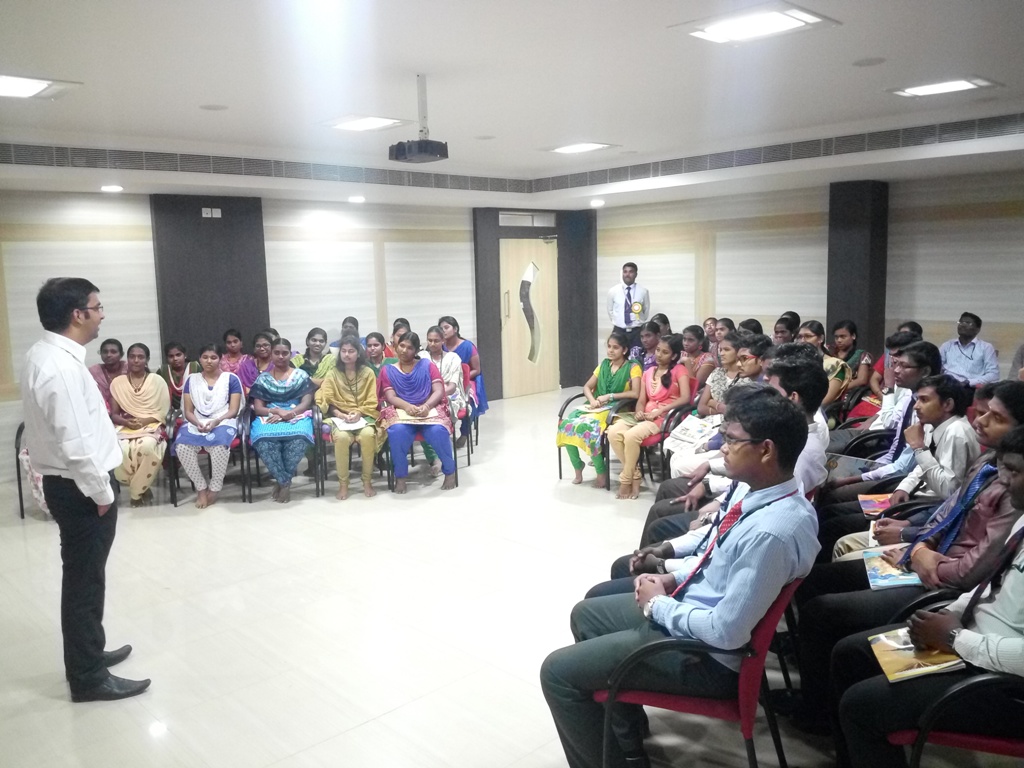 AV Room – HR Interaction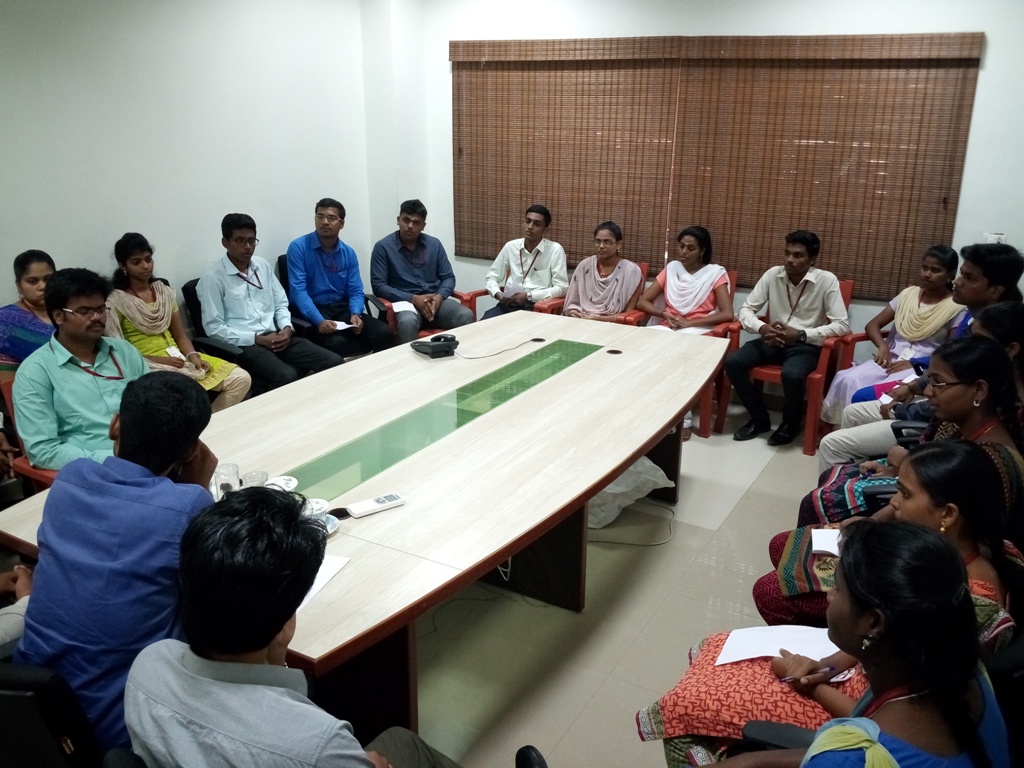 AV ROOM – HR Interaction
Our Trainers Partners
Aptitude & Soft Skill Training
Innovative Services, Chennai
Face, Coimbatore
Smart Training Academy, Chennai
Afan Services, Puducherry
Innate Talent, Chennai
Top Freshers, Chennai
Analytics, Chennai
Blue Lotus, Chennai
Ripe, Chennai
Breakthroughtrainingsolutions, Chennai
Ramanathans Effective Public Speaking Institute, Chennai
Seed, Chennai
Vista Mind, Chennai
Vision Skill School, Puducherry
Ocean Academy, Puducherry
Ict Academy, Puducherry
Value Added Courses
Value Added Courses are conducted for the students in the area of emerging technologies and for covering the contents beyond curriculum with experts from industry and leading training institutes supplemented with International Certifications.
NIIT, Puducherry
Chakkrikka Info Solutions, Puducherry
Ocean Academy, Puducherry
Greywire Technologies, Puducherry




Industry Institute Interaction
Promoting Industry tie-ups for having student projects; internships; expert lectures; training on latest technologies; in-plant training; industrial exposures; organizing workshops; conferences and symposia in collaboration with industries, facilitating consultancy activities, creating 'Centre for Excellence' and R&D Laboratories, inviting the industries for campus hiring and signing MoUs for having mutual benefits.
MOU's
Each department has been given a target of signing Two MoUs with companies every year to carry out the objectives like Industry visit; Internship; Projects; Guest lecturers; R&D support and Training & Placement.
Eaton By Bussmann
BSNL
Vi Microsystems
Prime Fort
Phocos
Fourth Dimensions
Green Energy
Rane Brakes
Trichrome Technologies
Abe Semiconductor Designs
Trend
Tcil It
CMC Academy
HIVE Minds



Center Of Excellence
Our Institution has more number of center of excellence with industries like DELL EMC; Auto Desk; Palo Alto etc. to provide necessary infrastructure to enhance the skills of the students; to improve and enrich the students' knowledge; to create interest among them towards research; and to provide ample opportunity for the students and staff to comprehend the latest industry practice and upgrade their knowledge through industry relevant projects using these facilities and the industry know-how.

ICT Academy
ICT Academy is an initiative of the Government of India in collaboration with the state Governments and Industries. ICT Academy is a not-for-profit society, the first of its kind pioneer venture under the Public-Private-Partnership (PPP) model that endeavors to train the higher education teachers and students thereby exercises on developing the next generation teachers and industry ready students.
ICT Academy was started to meet the skill requirements of the industry and generate more employment especially in tier 2 and 3 towns, the rural parts of the country. The organization was formed with representations from the State Government of Tamil Nadu, leading companies in the ICT industry and National Association of Software Services Companies (NASSCOM) in India.
With training of teachers and students as the primary objective, ICT Academy has been working through a seven pillar program in the areas of Faculty Development, Student Skill Development, Entrepreneurship Development, Youth Empowerment, Industry-Institute Interaction, Digital Empowerment and Research & Publications.
Through its various initiatives, ICT Academy has been part of strengthening the India's four important visions on Skill India, Digital India, Startup India and Make in India.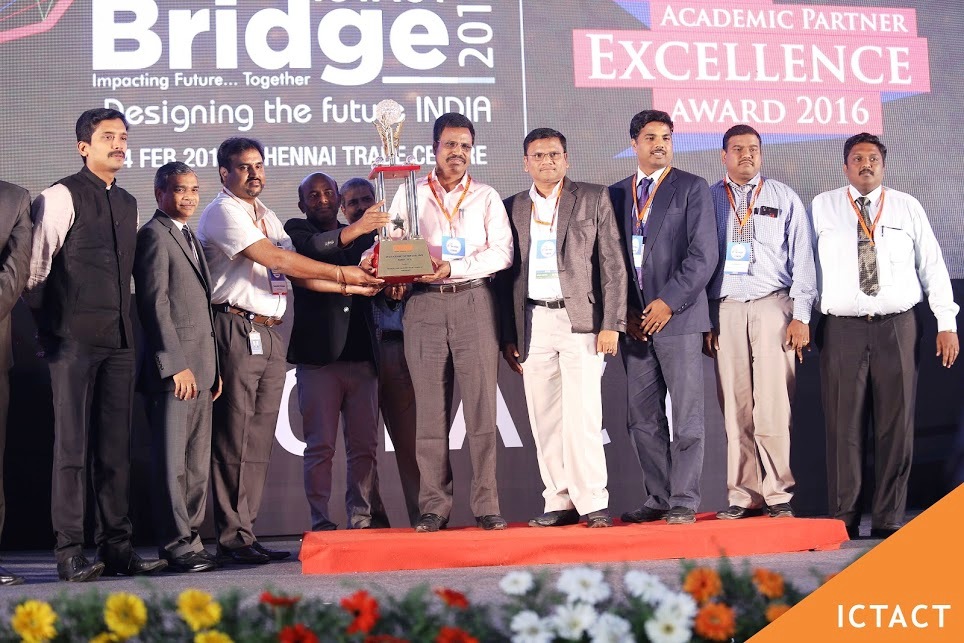 ICTACT – Best Academic Partner Excellence Award 2016
Best practices award 2017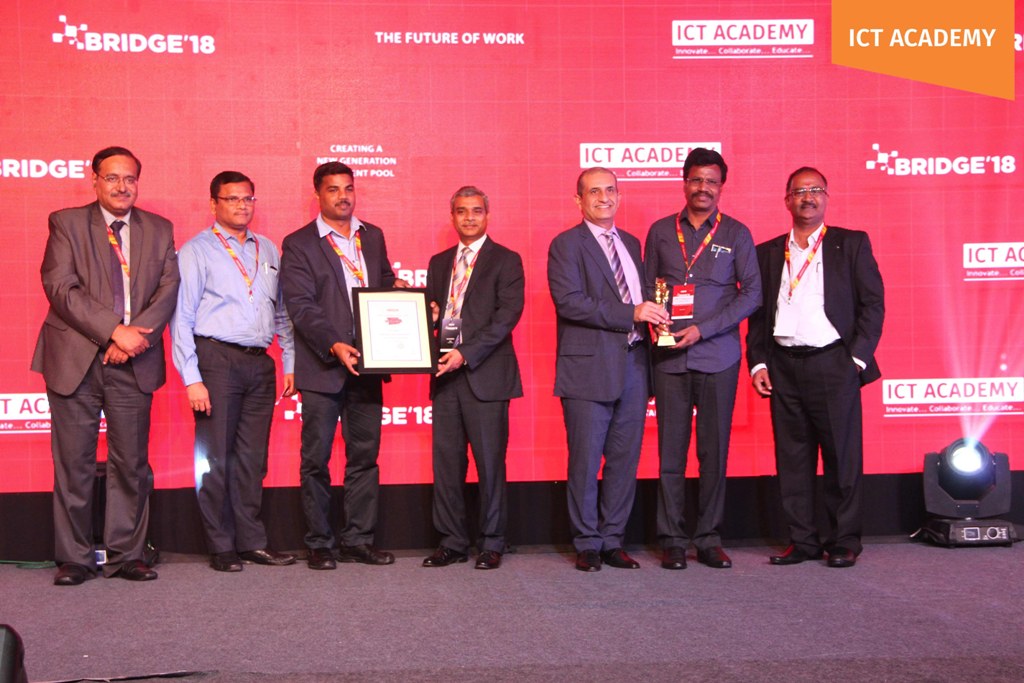 Best Coordinator Award 2018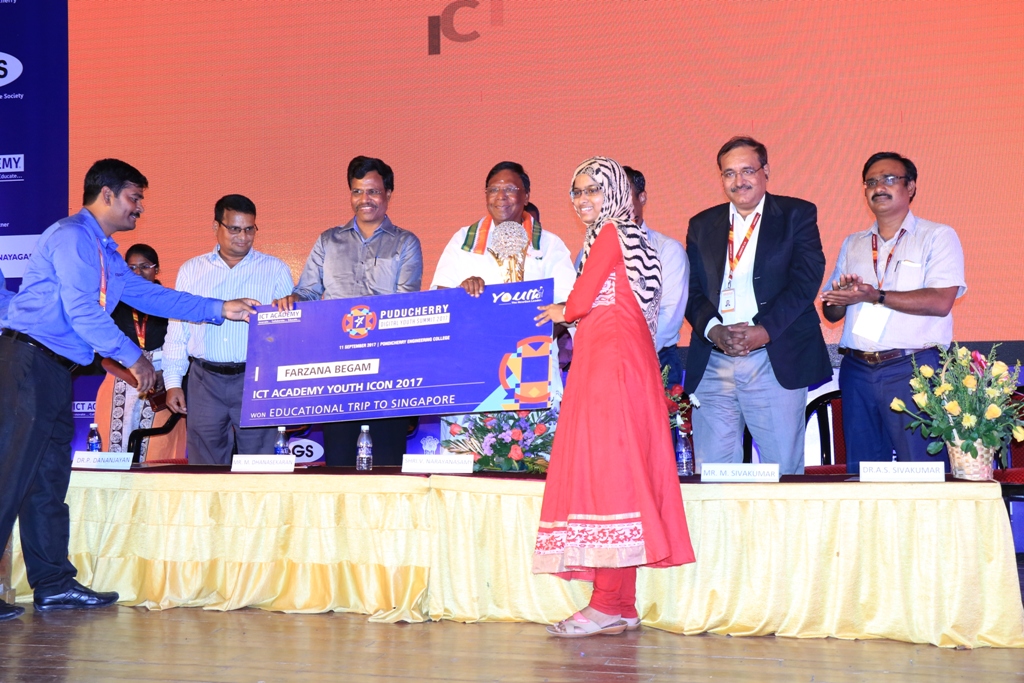 Youthicon Award 2017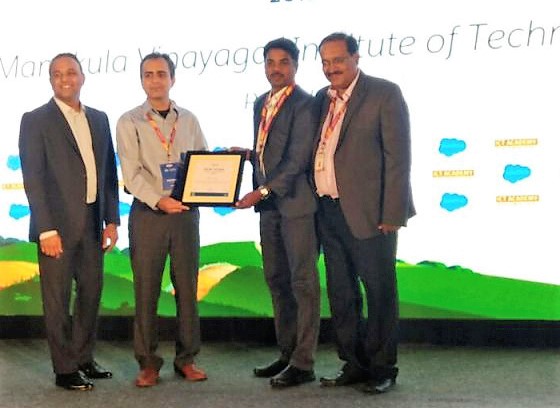 Academic Partner Award In Salesforce 2018
In the last 7 years, ICT Academy has strived on every aspect to provide a holistic service to every stakeholder of the education ecosystem in developing the next generation of talent pool in India to make them industry ready employees, innovators, entrepreneurs and leaders.
ICT Academy is recently endorsed and recommended by NITI Aayog (National Institution for Transforming India Aayog), the National Planning body of Government of India as one of the unique organization for dissemination and replication, which is aligned to the Skill India Vision of the Government of India.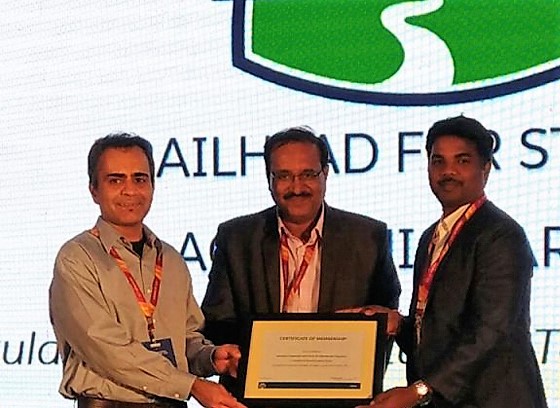 Outstanding Contributor Award In New India Student Championship 2018 – Learnathon In Salesforce
Job Fair
Our college placement cell takes significant pride in hosting mega job fair every year, in aiding the aspiring Engineers in and around Puducherry, to seek job. This job fair stands apart for giving a prime opportunity to several youngsters to get employment through interviews on the spot with various renowned companies.
More than 30 reputed IT and Core companies from Chennai and Puducherry make their presence to hire people with all branches of engineering; arts & science and diploma. More than 15oo students from Puducherry and surrounding regions do participate in this event every year.
JOB FAIR – 2018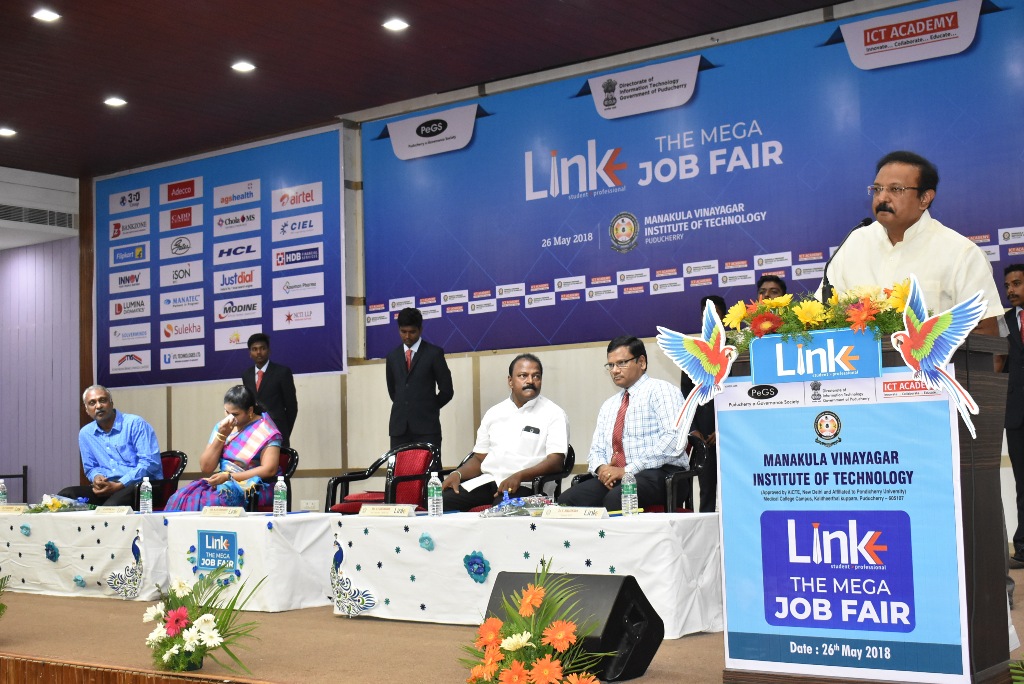 No of Companies : 50 | No of Students Attended : 2500 | No of Students Placed : 1200
JOB FAIR – 2017
No of Companies : 50 | No of Students Attended : 2500 | No of Students Placed : 1200
JOB FAIR – 2016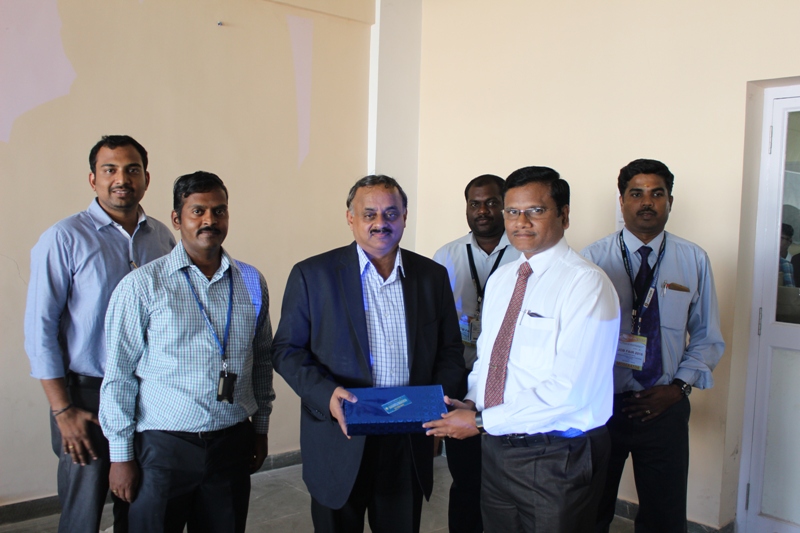 No of Companies : 35 | No of Students Attended : 2500 | No of Students Placed : 1216
JOB FAIR – 2015
No of Companies : 30 | No of Students Attended : 1800 | No of Students Placed : 500
TATA With Us

Campus recruitment by TCS from the first batch onwards
TCS Visitors
We are very much proud to say that for the past 12 years, our Manakula Vinayagar Group of Institutions has long term relationship with TCS – the highly reputed and prestigious IT Giant. Right from the beginning, each and every year, we invite the chief guests only from TCS for our college functions like Fruition, with lot of admiration which shows how closely we are associated with TCS.
TCS HR Interactions are arranged for the benefit of our students every year to get market updates; to be updated with recent developments, to be aware of industry needs, to identify the required skill sets for getting job in industry and to get ideas to sustain in the highly competitive and dynamic markets.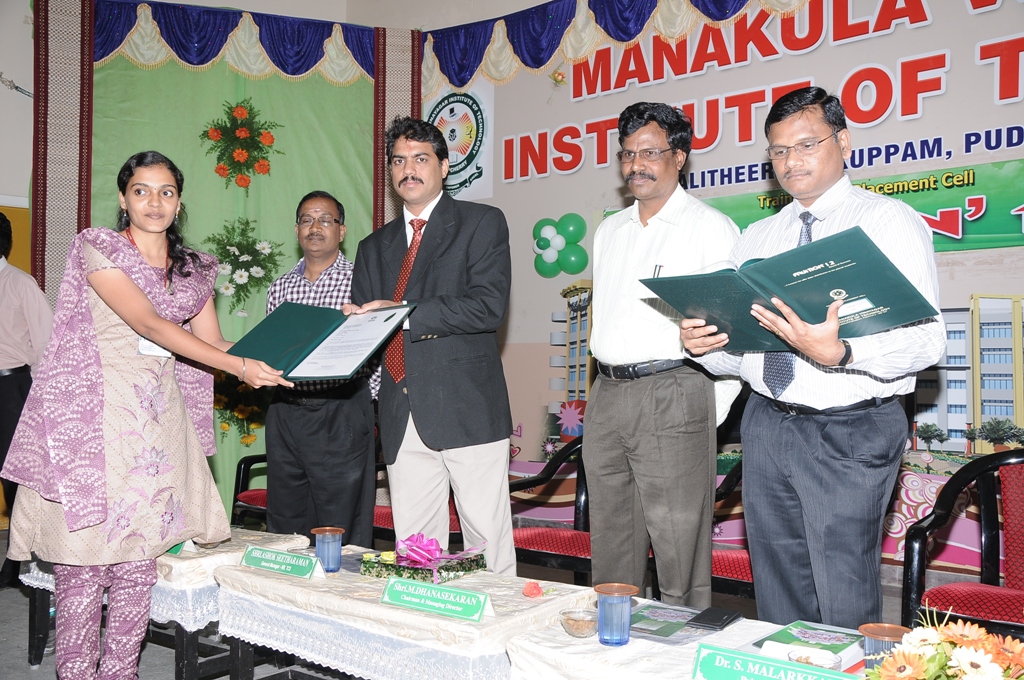 Shri.Ashok Seetharaman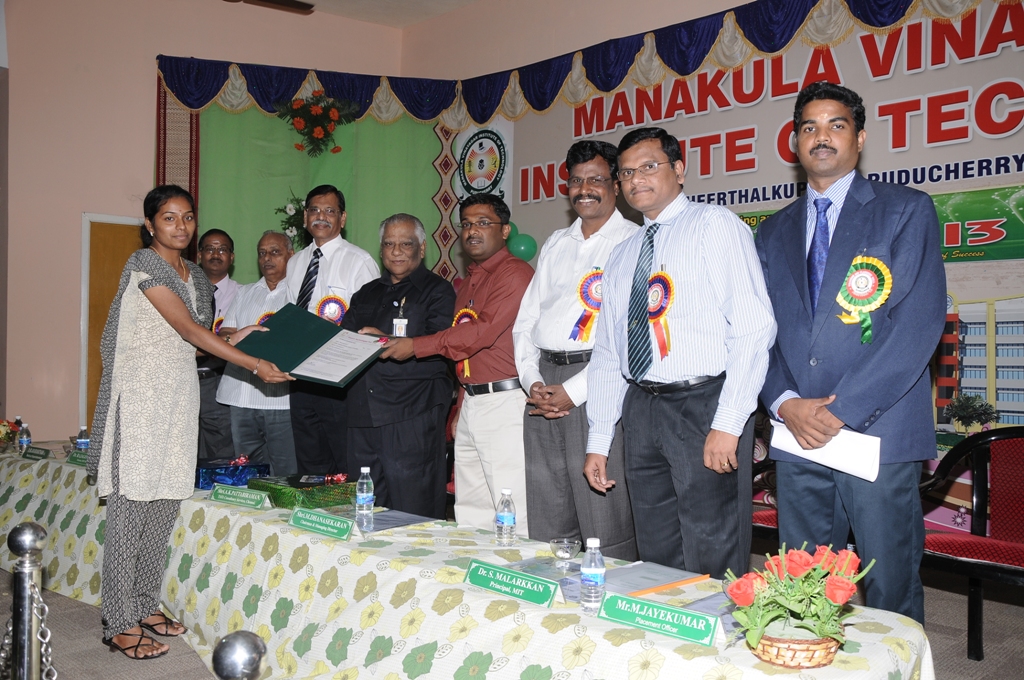 Shri.Pattabitraman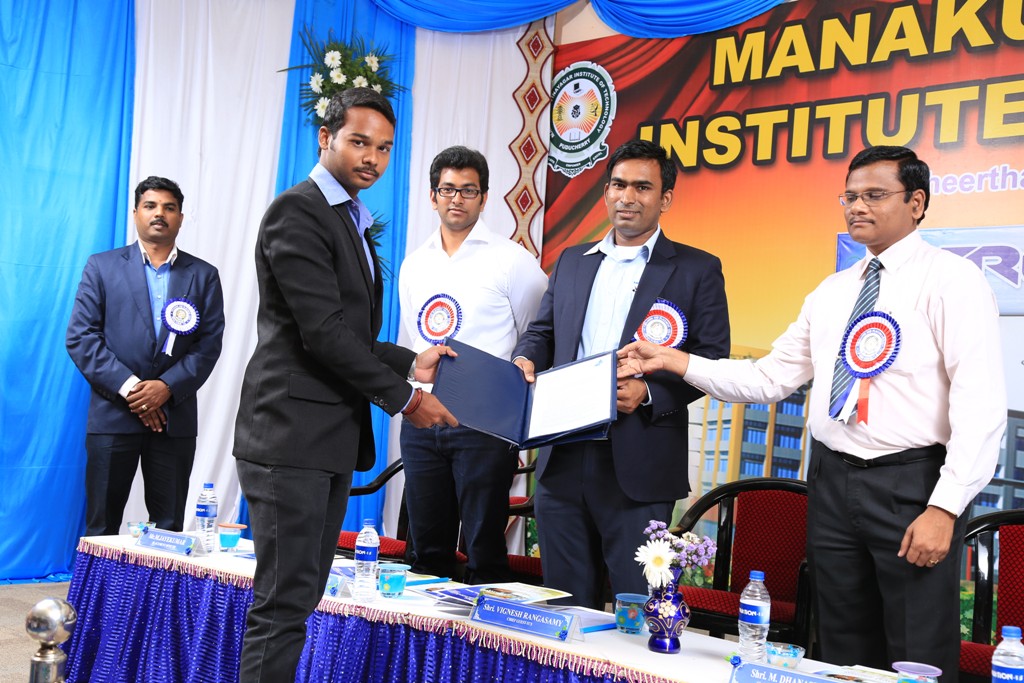 Shri.Vignesh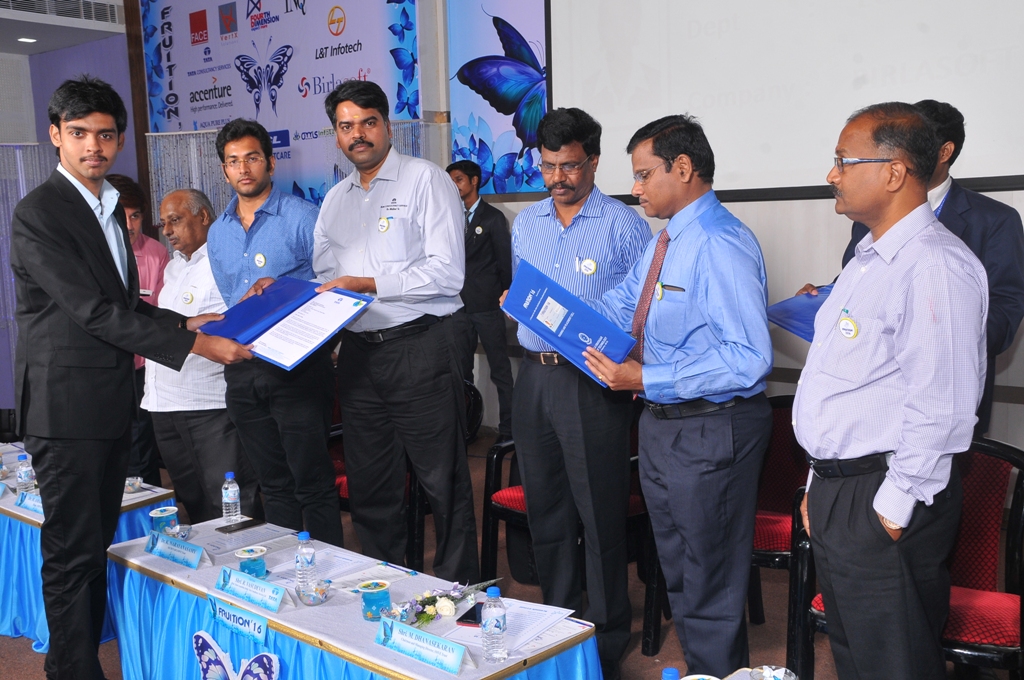 Shri.Vasudevan
Smt.Preethy Unnikrishnan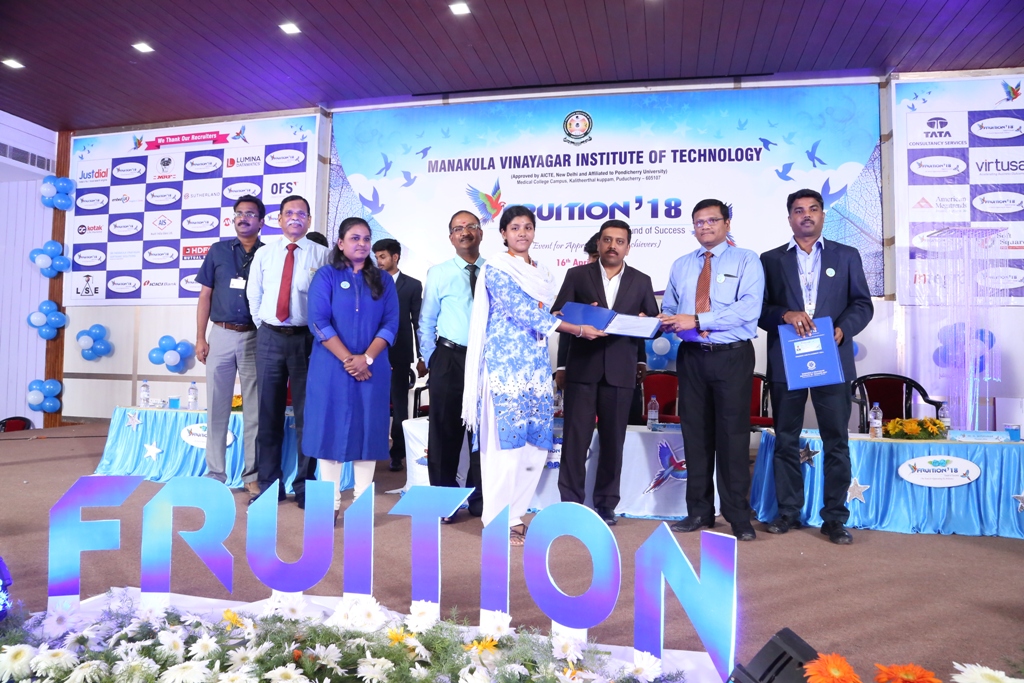 Smt.Radhika
Fruition
Offer letter distribution function is organized in the name of 'Fruition' – the sound of success, celebrating the achievements of promising placement during each academic year where the offer letters for the placed students in various companies will be distributed by the chief guest usually invited from Tata Consultancy Services. Also the placement coordinators will be appreciated for their support rendered towards training and placement throughout the year.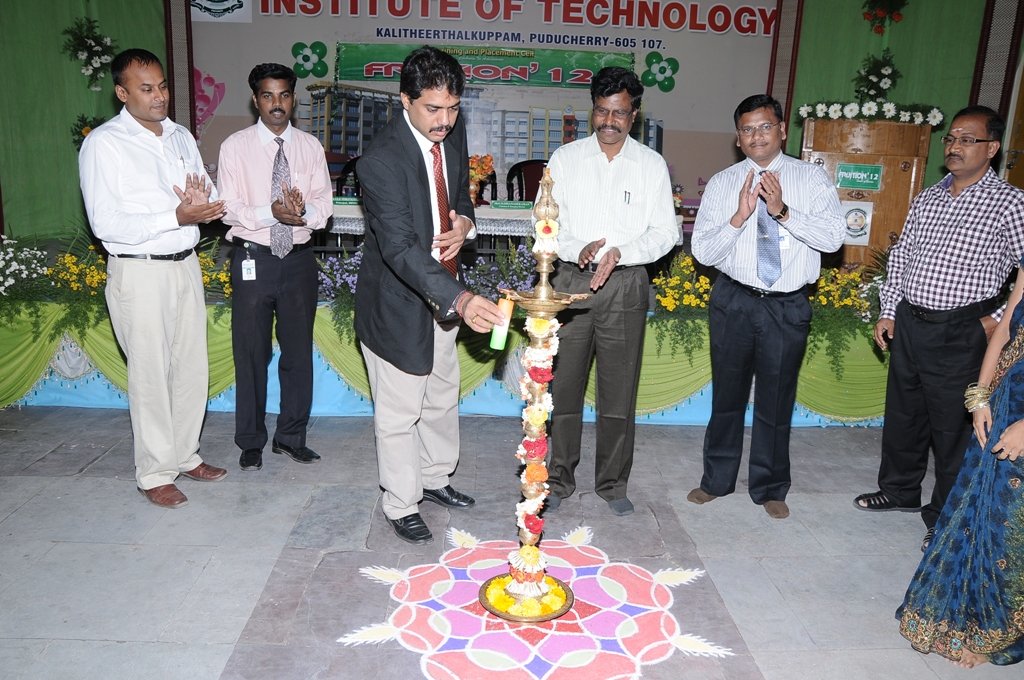 Frution'12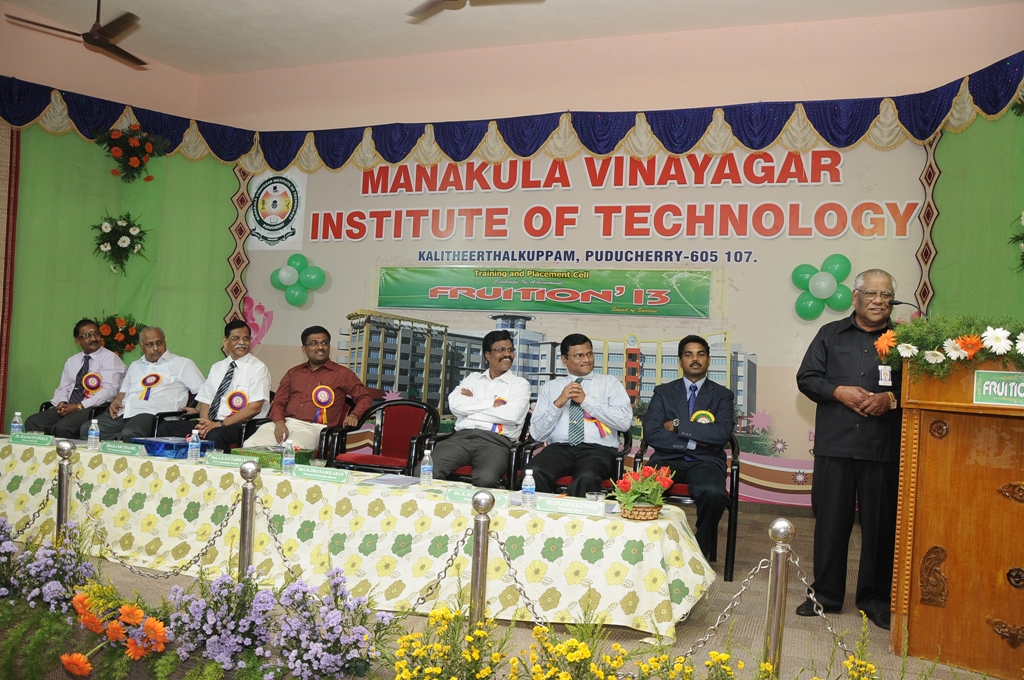 Frution'13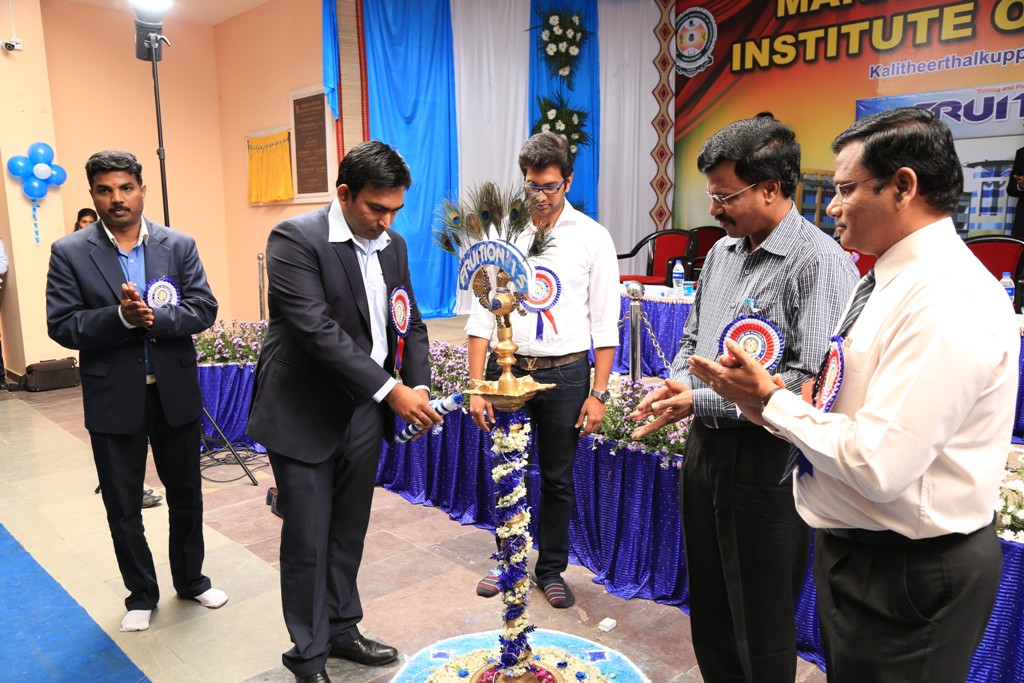 Frution'15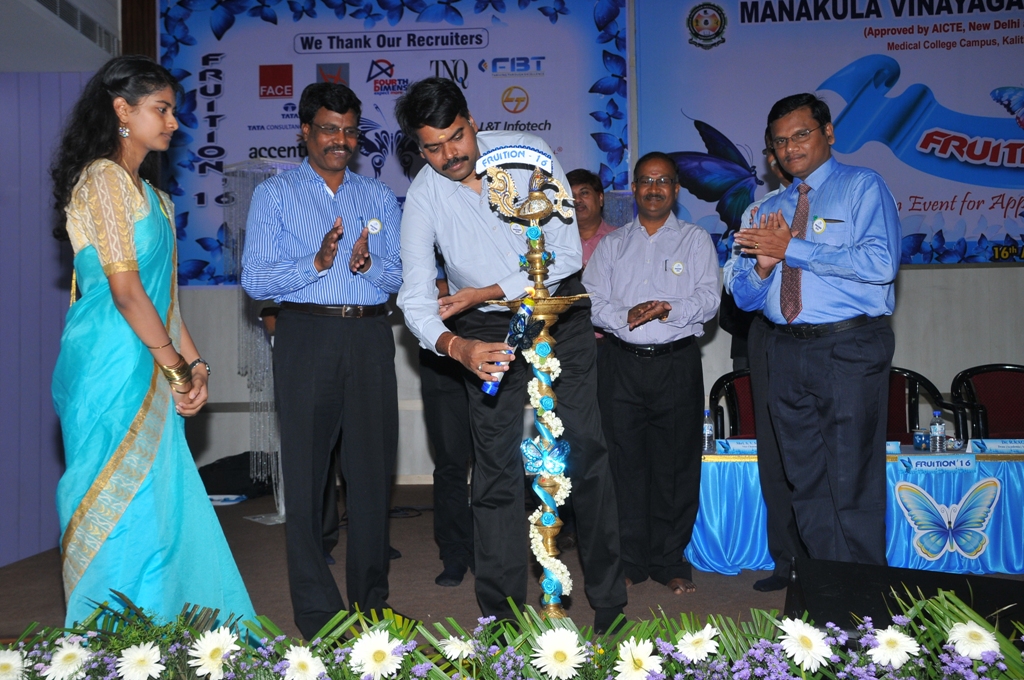 Frution'16
Frution'17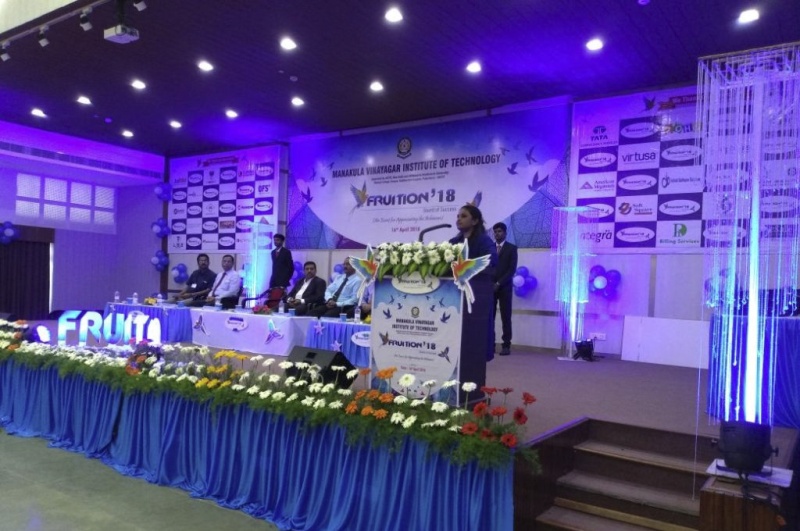 Frution'18
TCS Competitions – recent achievements:
TCS conducts more number of National / International level competitions every year to tap the talents and bring out the innovative ideas of young minds. We ensure the maximum no. of student participations from our college in those competitions. This year, our MVIT students have won the First prize in Inframind Competition. The lists of competitions conducted by TCS in which our students do participate and exhibit their talents include:
Code Vita
Testimony
Engin X
Inframind
Cruciable Hackathan
Encoder


Competitions Participation
List of industry sponsored competitions and their details are collected from various sources and displayed in various departments. For each competition, a faculty member is assigned as in-charge who will be coordinating that event for encouraging maximum no. of student participations and ensuring the desired outcome by winning the competitions.
Recently our students have come in Top 5 Winners of Testimony National Level Competition 2016 and Winners of Inframind National Level Competition 2017 conducted by TCS.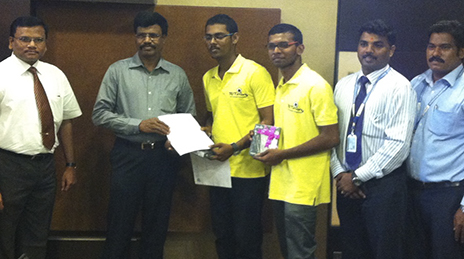 Top 5 Winner Of Testimony 2016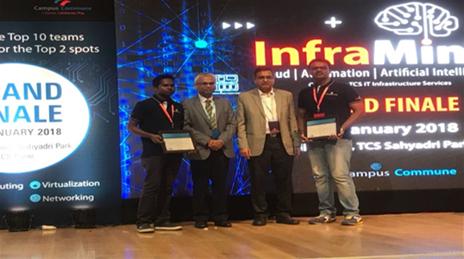 Winners Of Inframind 2017
TCS Alumni
The college placement cell get the wholehearted support from the Alumni working with TCS, in addressing the students, bringing awareness about participating in various competitions and placement, throwing light on the emerging technologies and recent developments, insisting to focus on their area of interest and project work and conducting mock interviews, giving feedback and suggestions for improvement.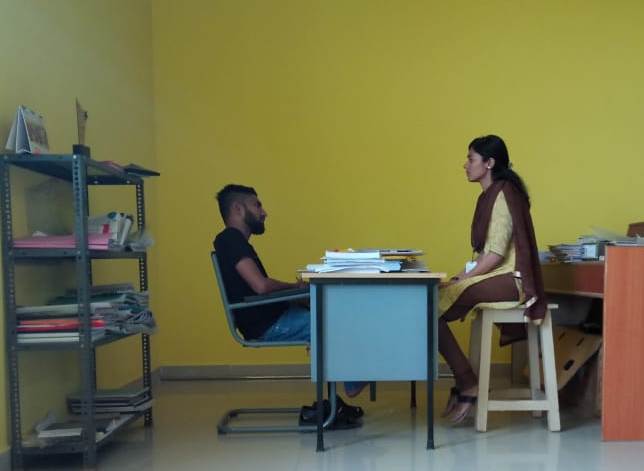 Competition Guidance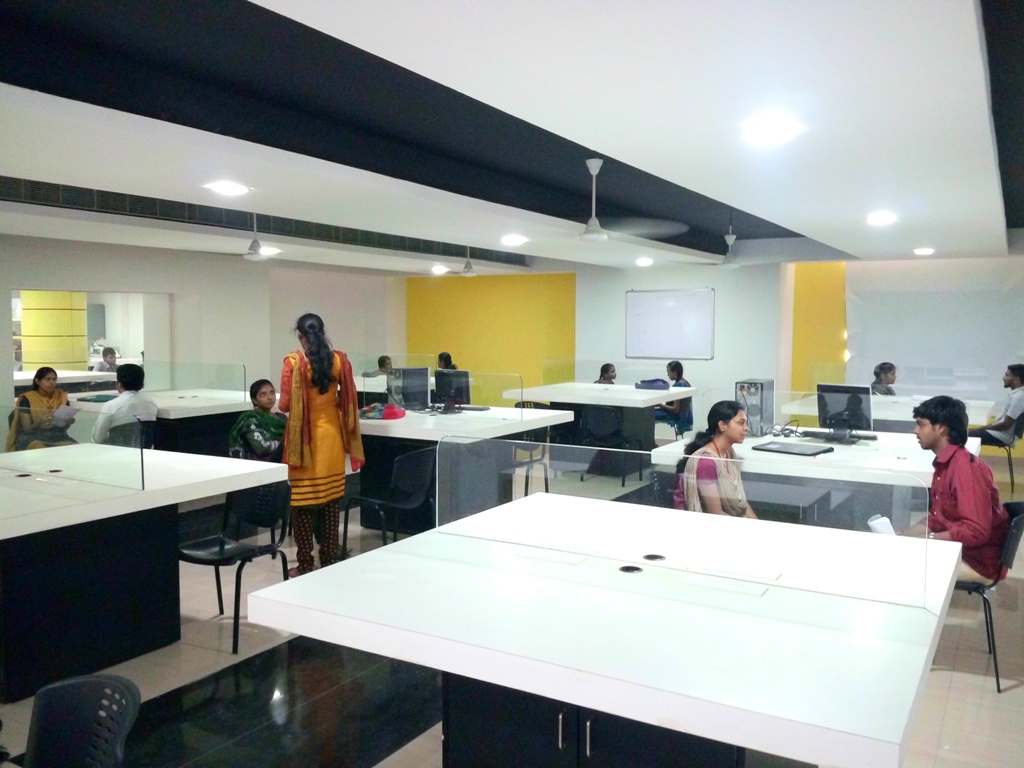 Mock Interview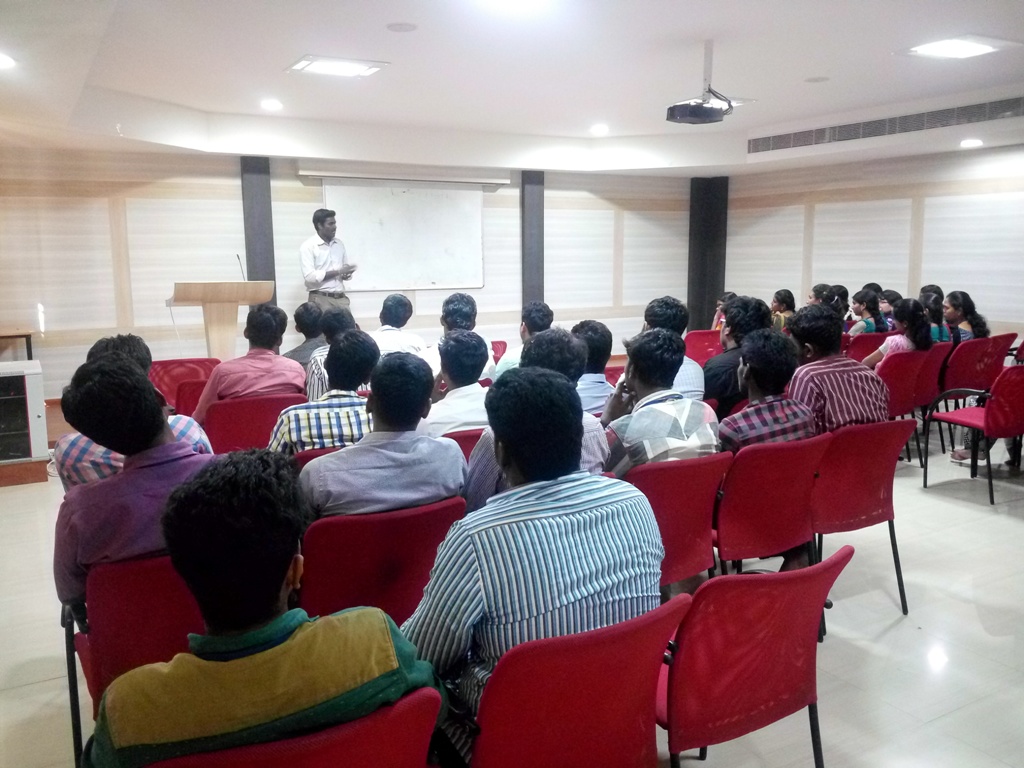 Technical Support
TCS Support
TCS, the IT Giant, bestow a best placement support to our Institution. Our group college students alone around 3000 are employed with TCS. This pretty number indicates that we are also one of the significant stake holders of TCS and it is a great pride for us. In the past few years, because of the dull job market, a very few engineering colleges were able to place their students in highly reputed companies like TCS. And we are proud to say that we are one among them, placed a good number of students in TCS.
Also TCS provides Faculty Training also which will in turn benefit our students in a large manner to cope up with the changing needs of industries.
Induatrial Visit
Faculty Development Workshop
Workshops
HR Intercations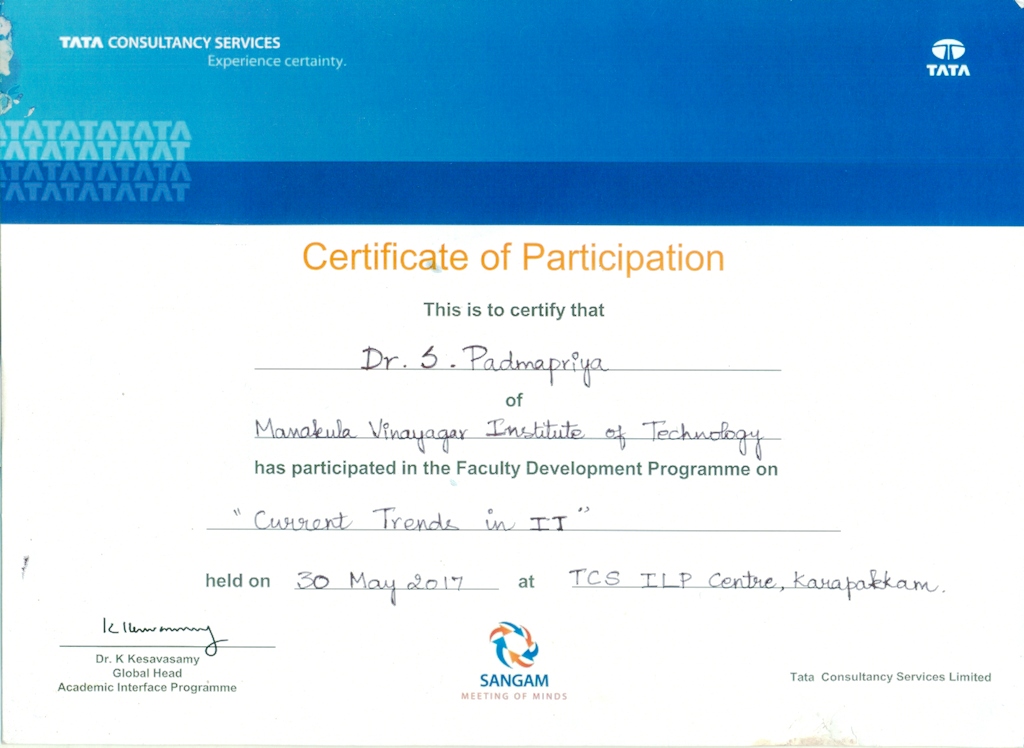 Faculty Development Workshop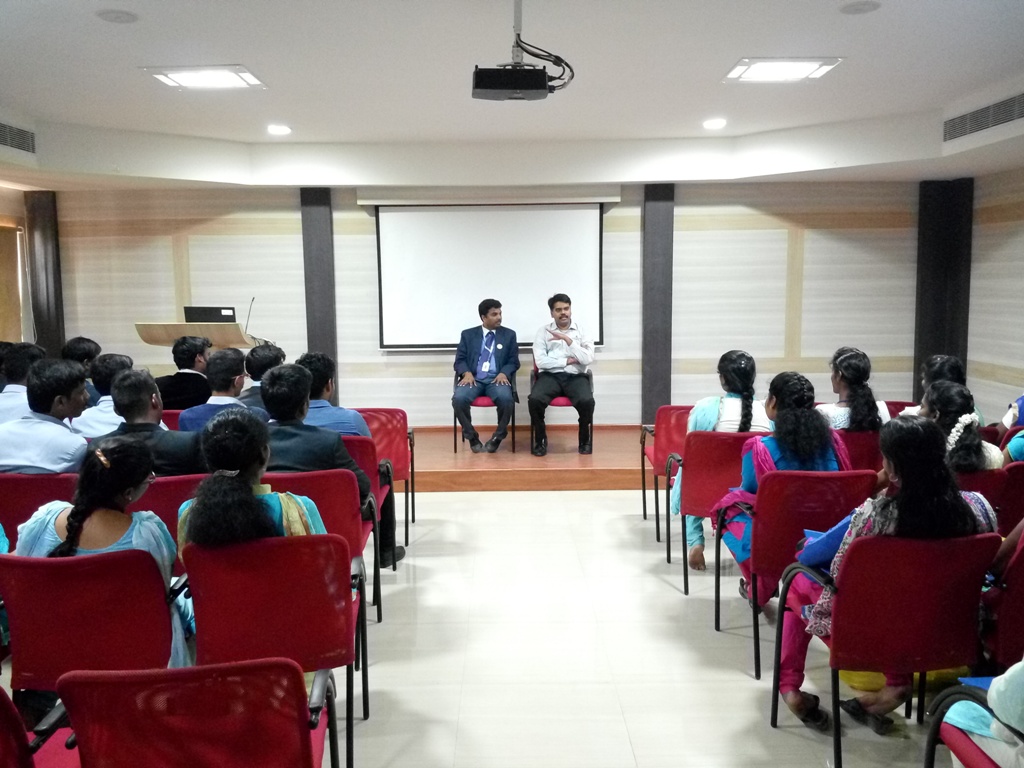 HR Intercations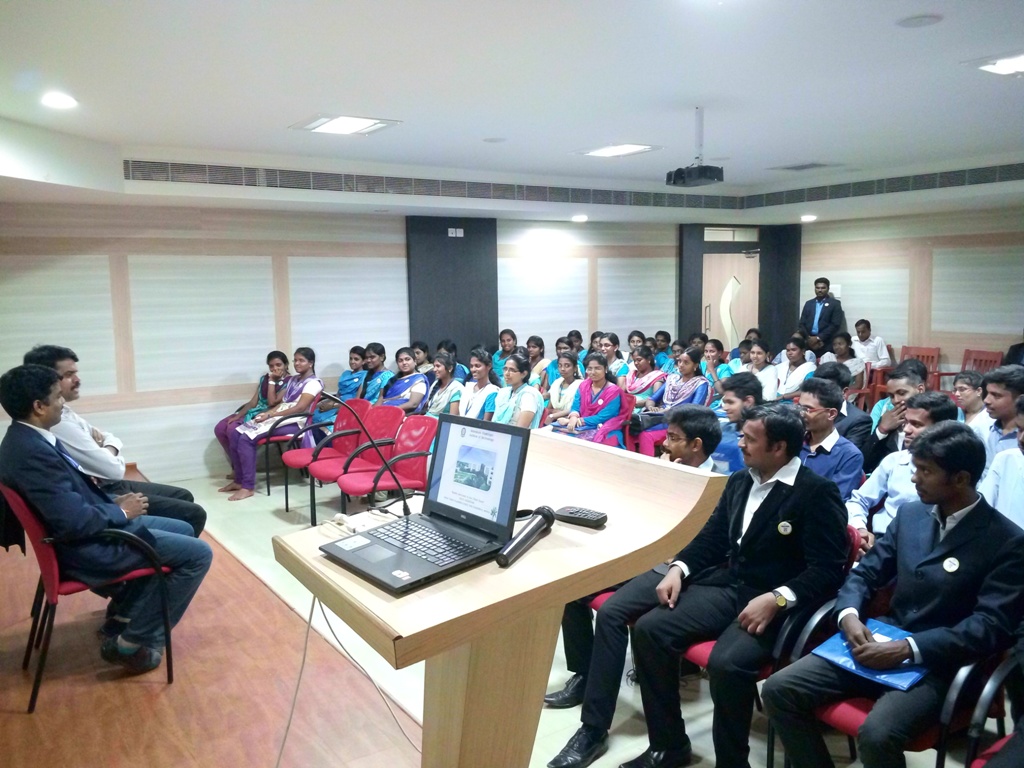 HR Intercations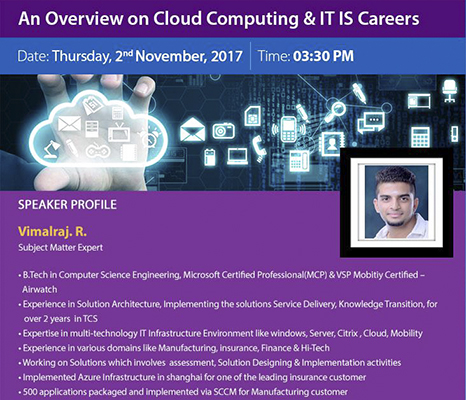 Workshops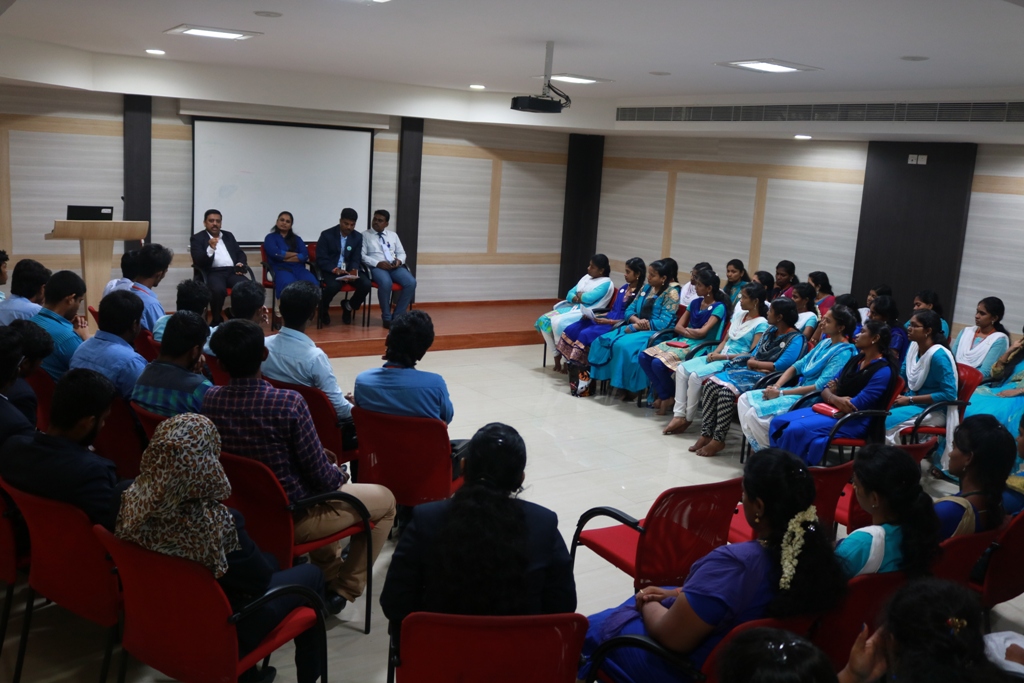 HR Intercations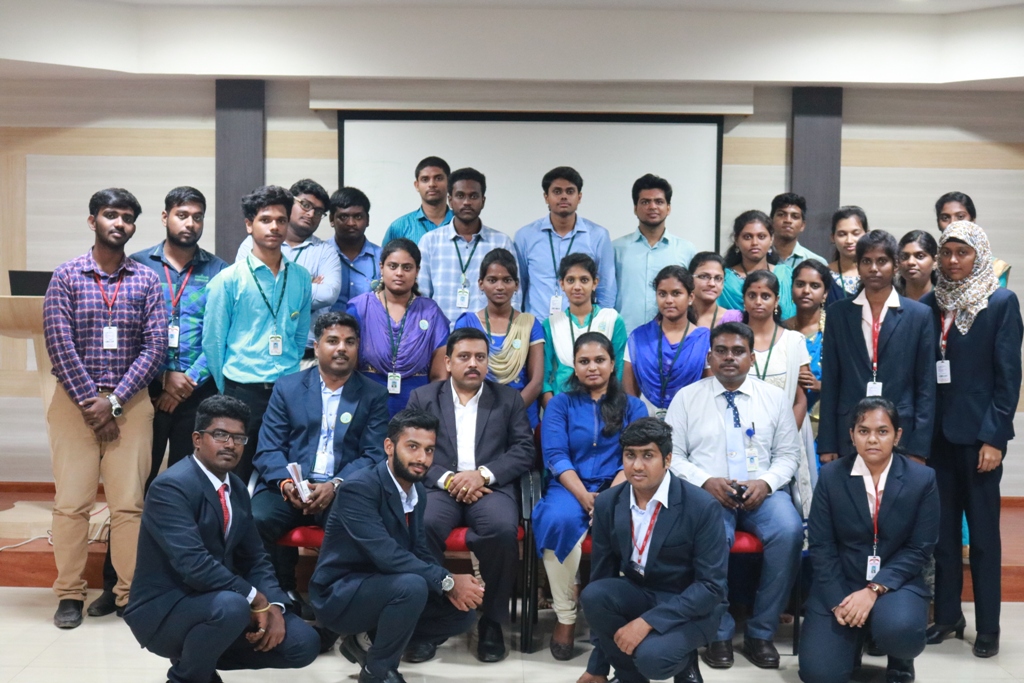 HR Intercations
TCS Brand Ambassador
The role of TCS Ambassador is to coordinate in all TCS related activities and programmes, to give awareness to the students about those activities, to follow up and to ensure perfect execution of all activities. He/she will be the interface between the Institution and TCS.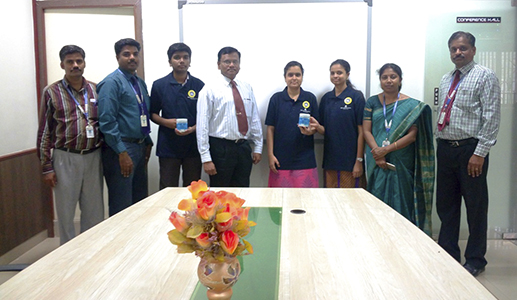 Mr.Mounish Miss.Priya Sharma Miss. Haritha
Our Recruiters
Our Major Recuritors

MVIT Dreams
Our Dream Offers
Creamy layer students having high CGPA and with special skill sets acquired by customized soft skill training and advanced technical training are encouraged to participate in the campus drives conducted by top MNCs and highly reputed IT as well as core companies offering salary package of >5 lakhs per annum to get their dream job offers.
To provide opportunity for top performing students of our institution to get placement in dream companies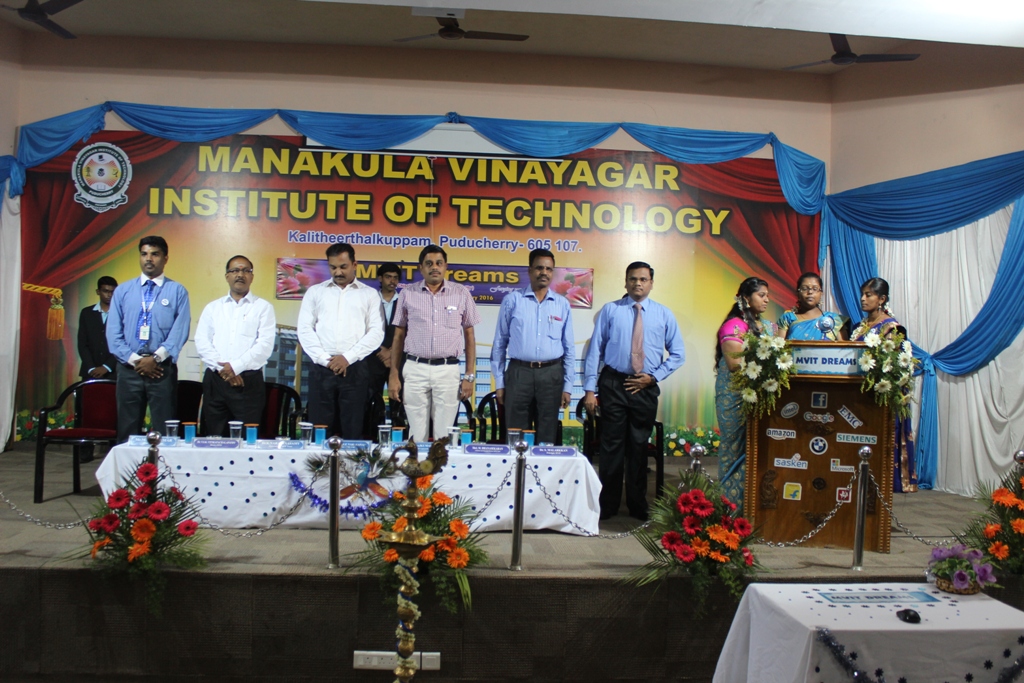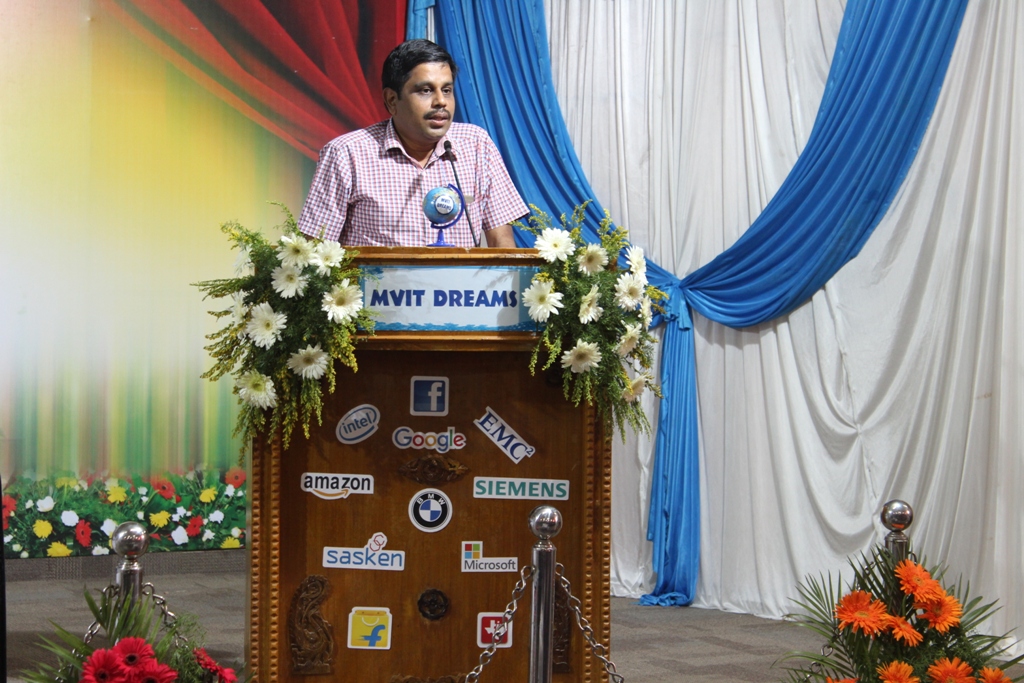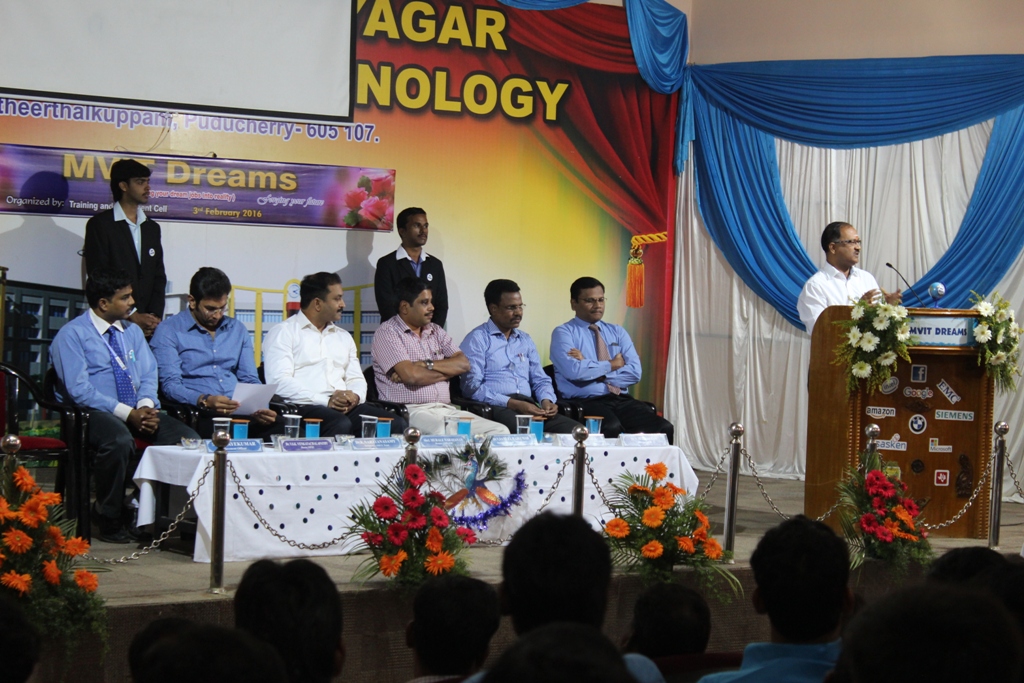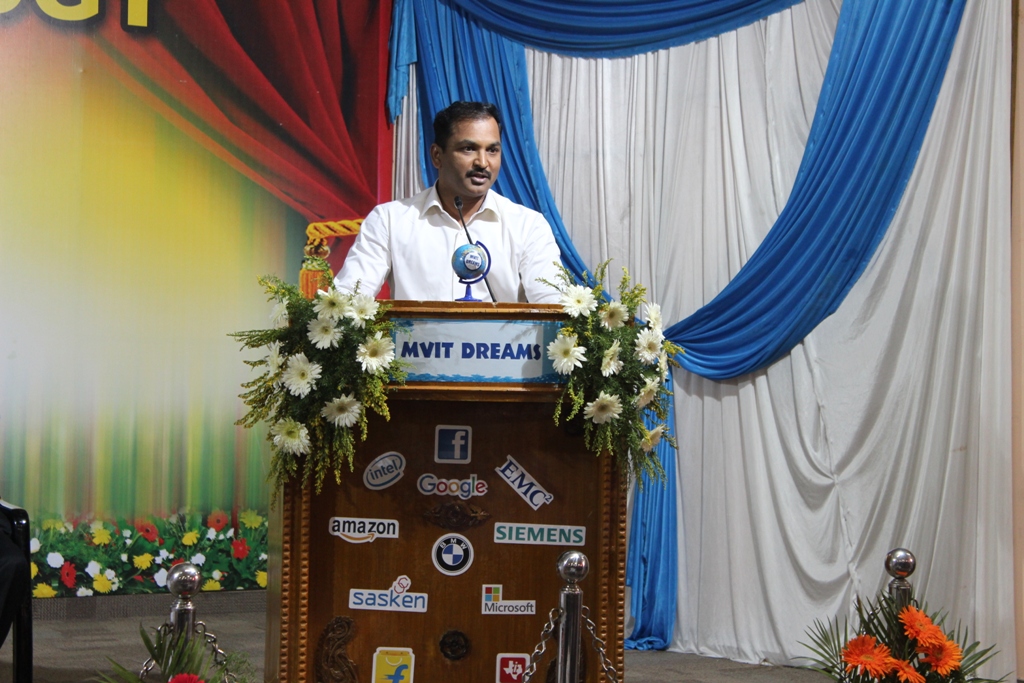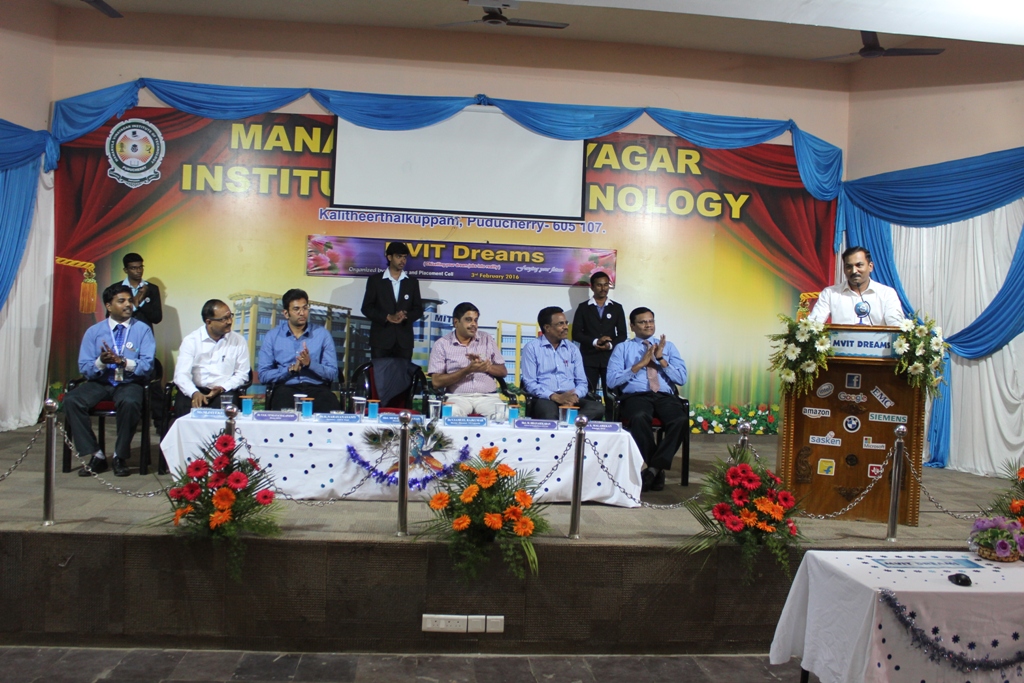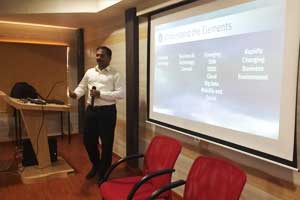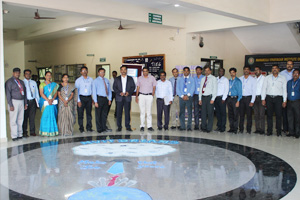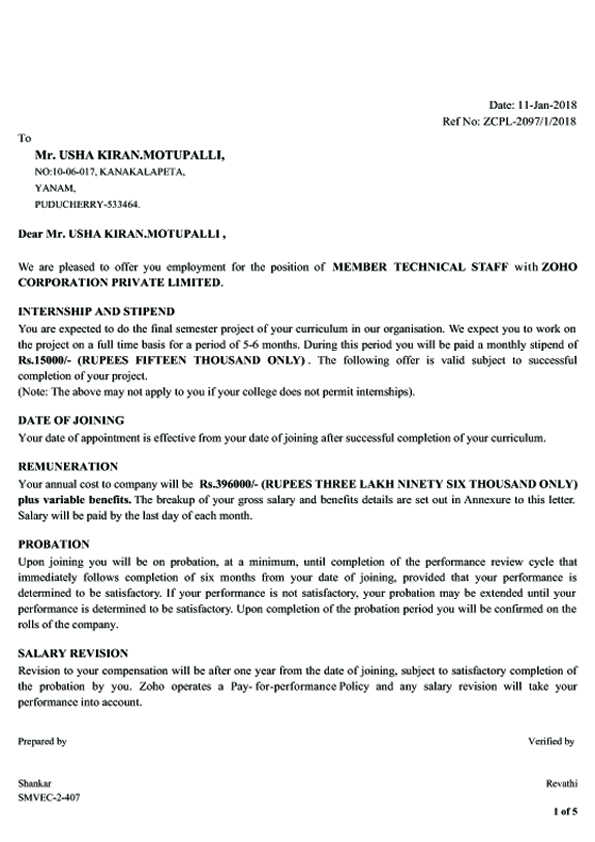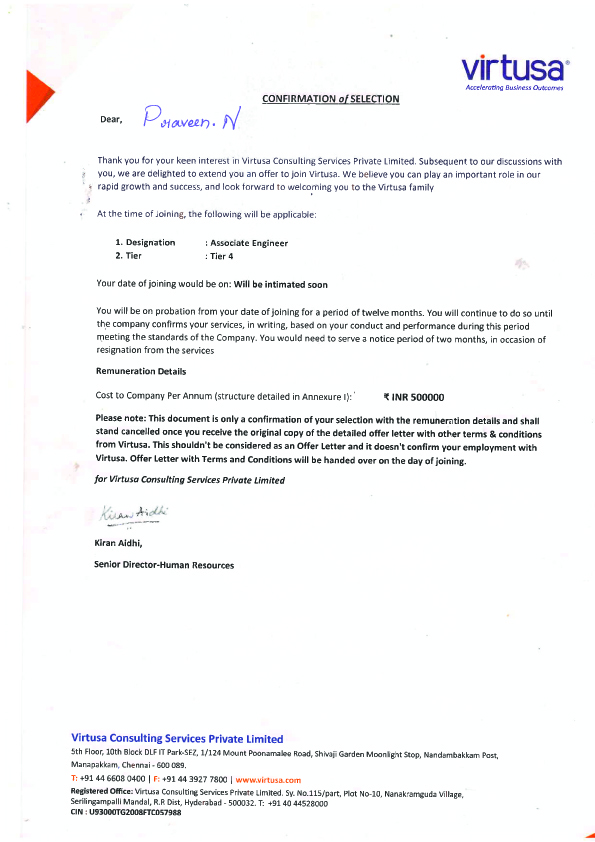 Placement Statistics
Contact Info
Mr. M. Jayekumar,
Placement Officer
Manakula Vinayagar Institute of Technology,
Kalitheerthalkuppam,
Puducherry – 605 107
Phone : 0413 – 2643007 Ext.: 2214 Mobile : 98438 11670,
Fax : 0413 – 2643008, 2643014
E-Mail: placement@mvit.edu.in, placementatmit@gmail.com, jayekumar@yahoo.com